Regular price
Rs 690.00
Sale price
Rs 483.00
Unit price
per
Sale
Sold out
Baby Diapers Light as Cloud, Soft as Cotton
2X Slimmer than Ordinary Diapers
Non-Bulky | Non-Saggy Fit for Ultimate Comfort
4X Faster Absorbency with Ultra-Breathable Pores
Dermatologically Tested with no Harmful Chemicals
ESTIMATED DELIVERY BETWEEN to
Share
View full details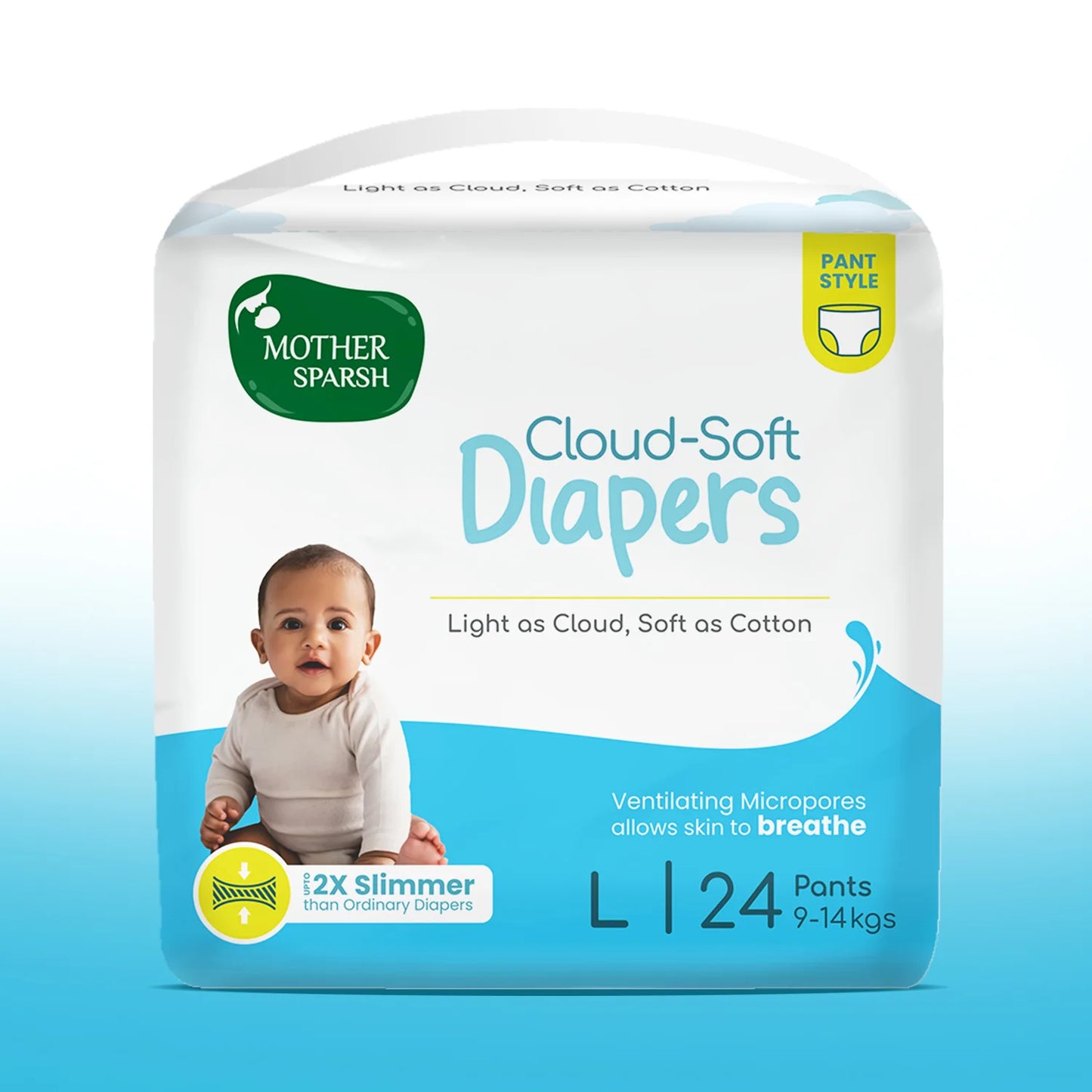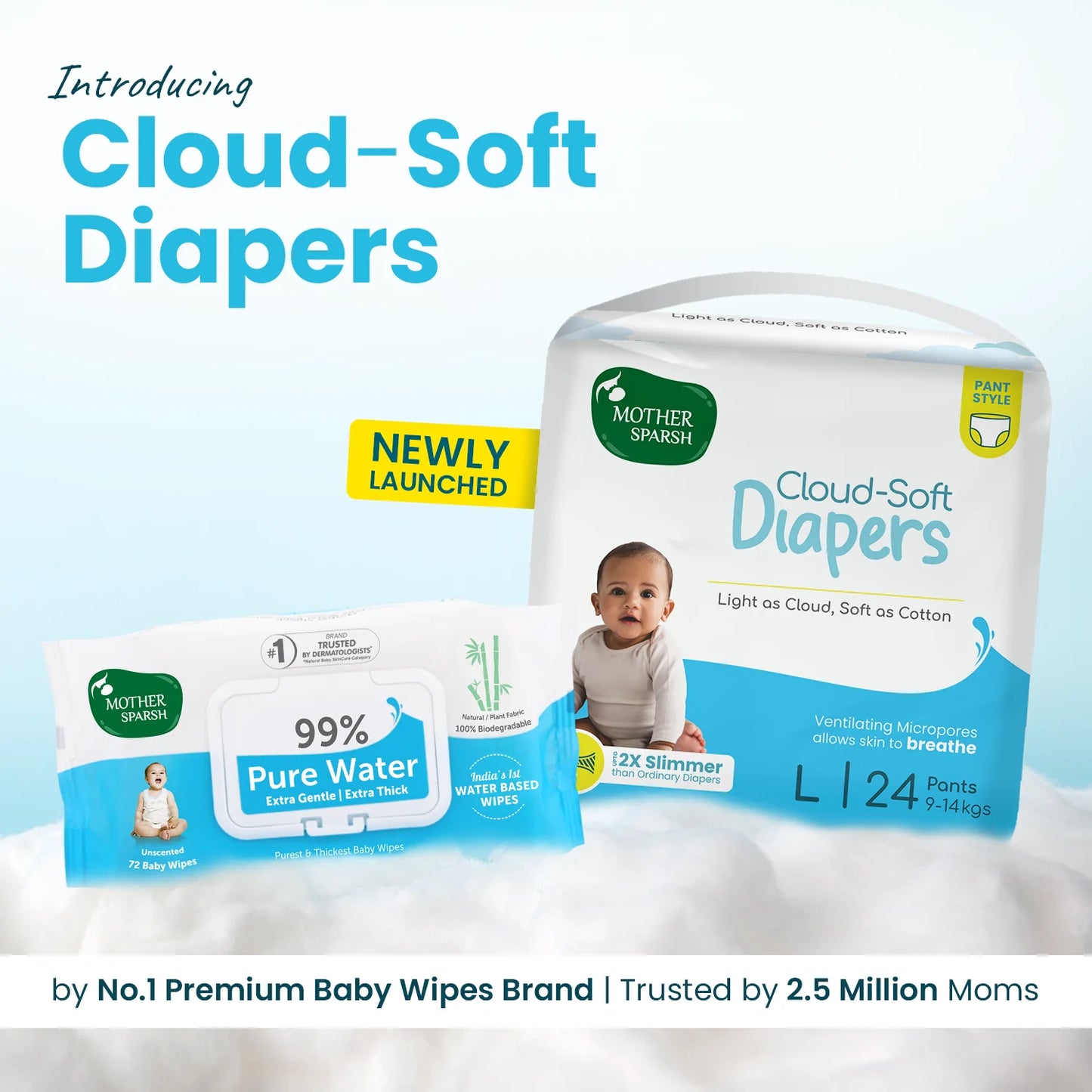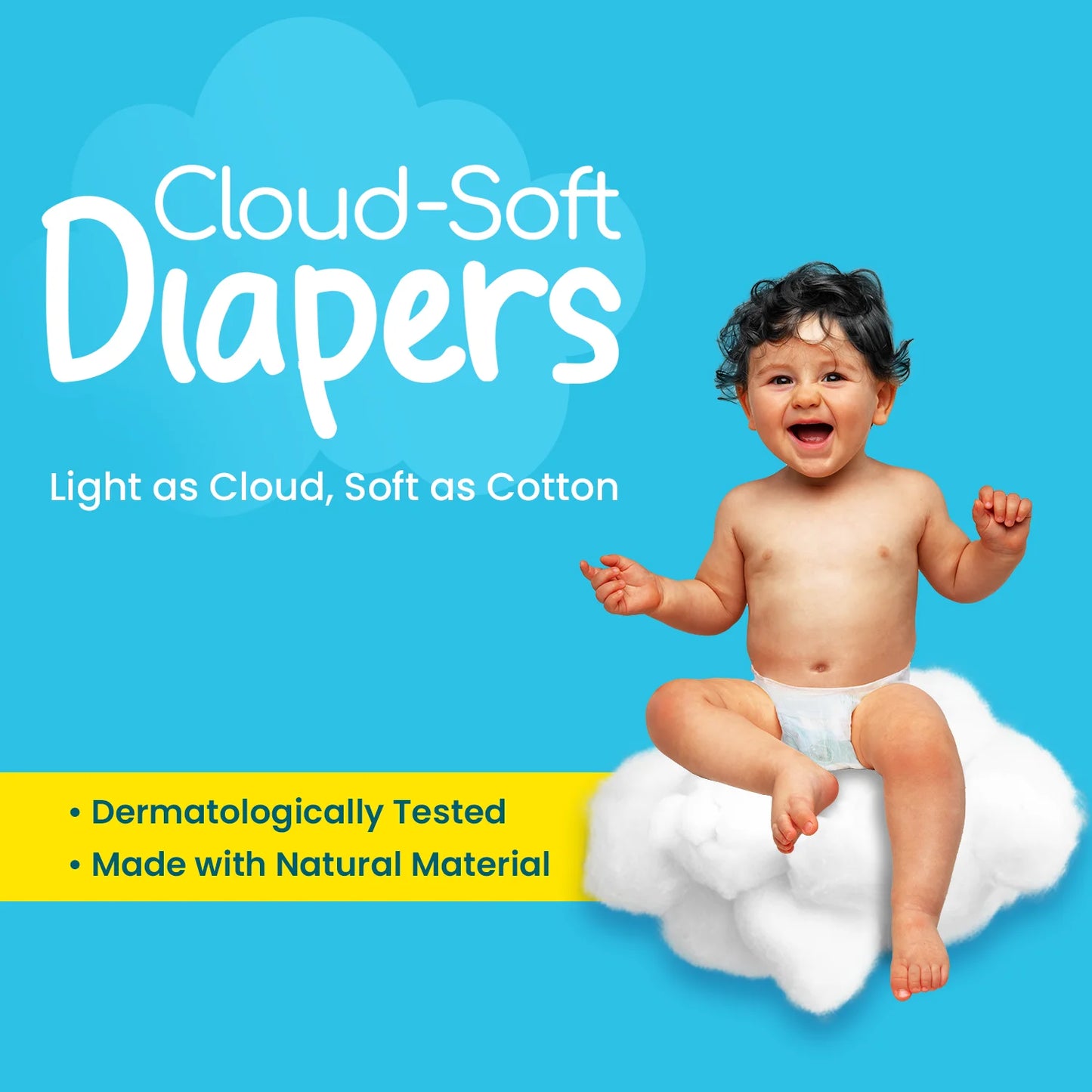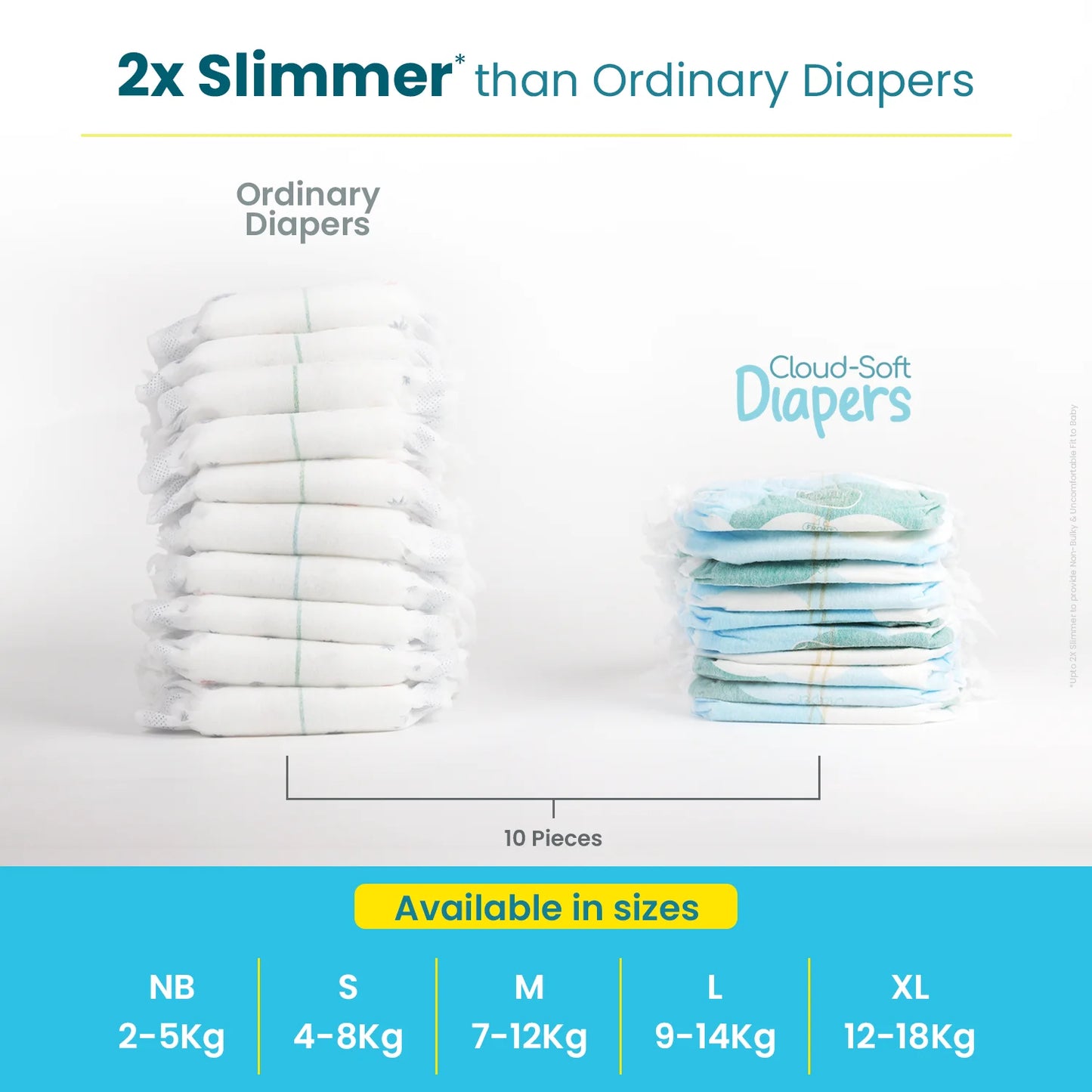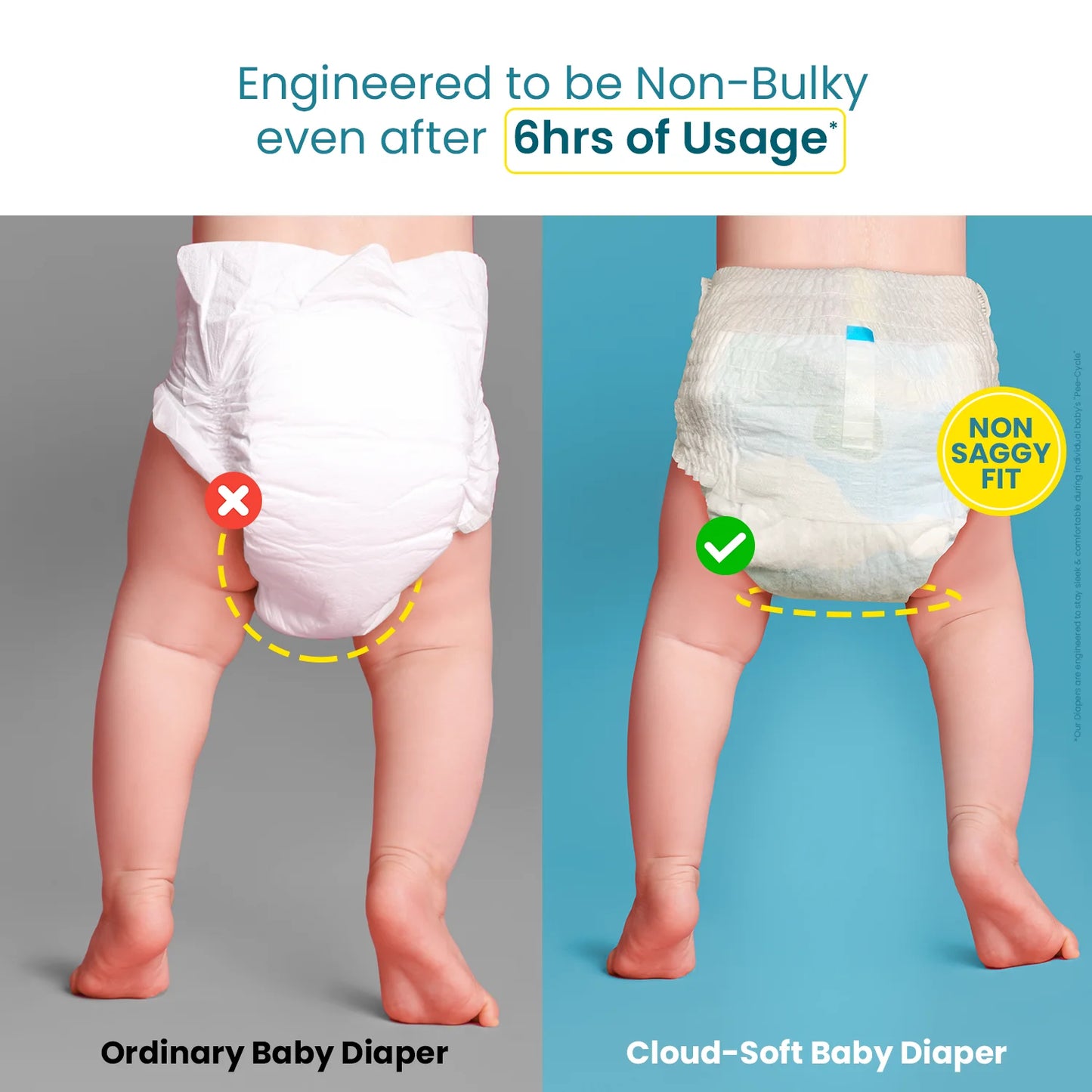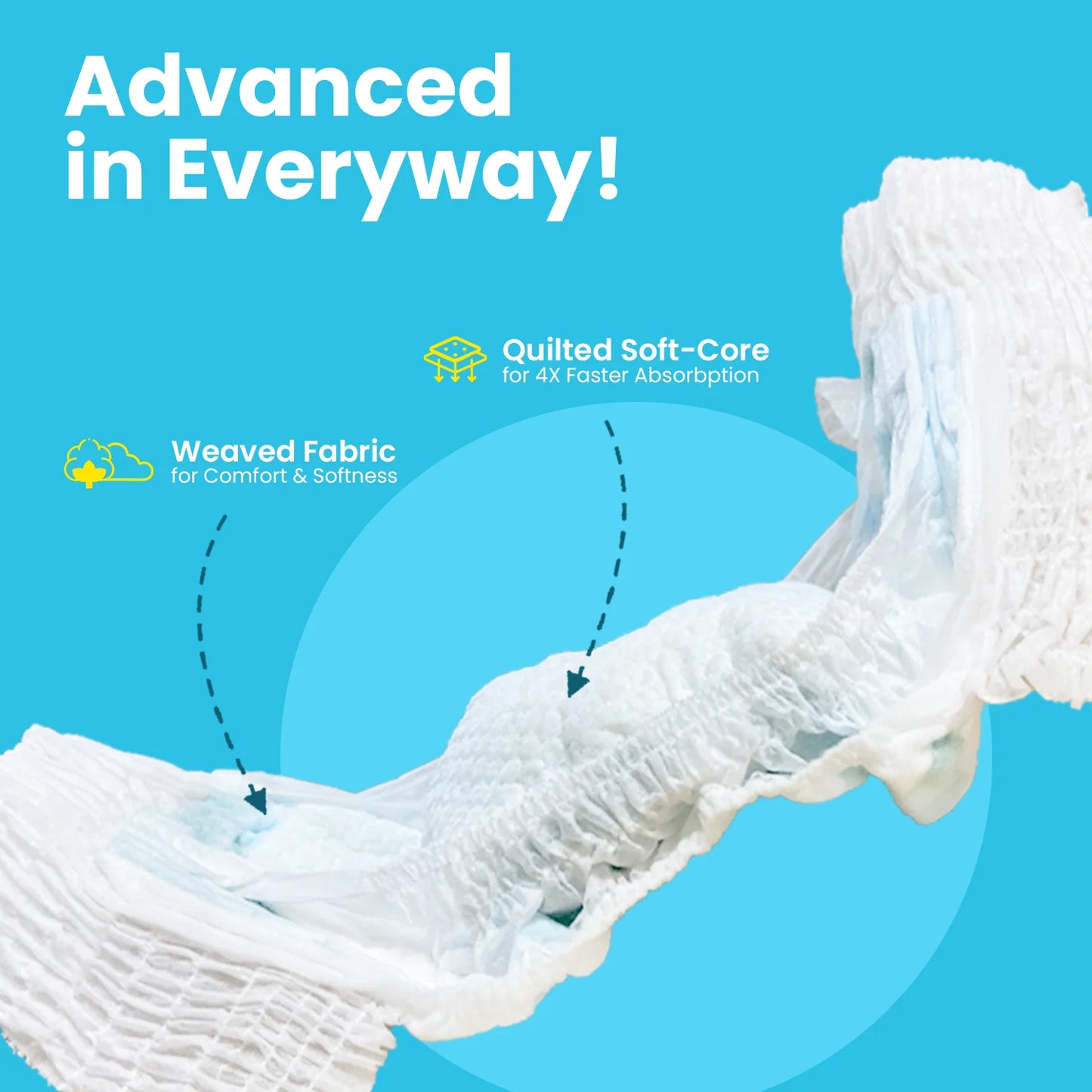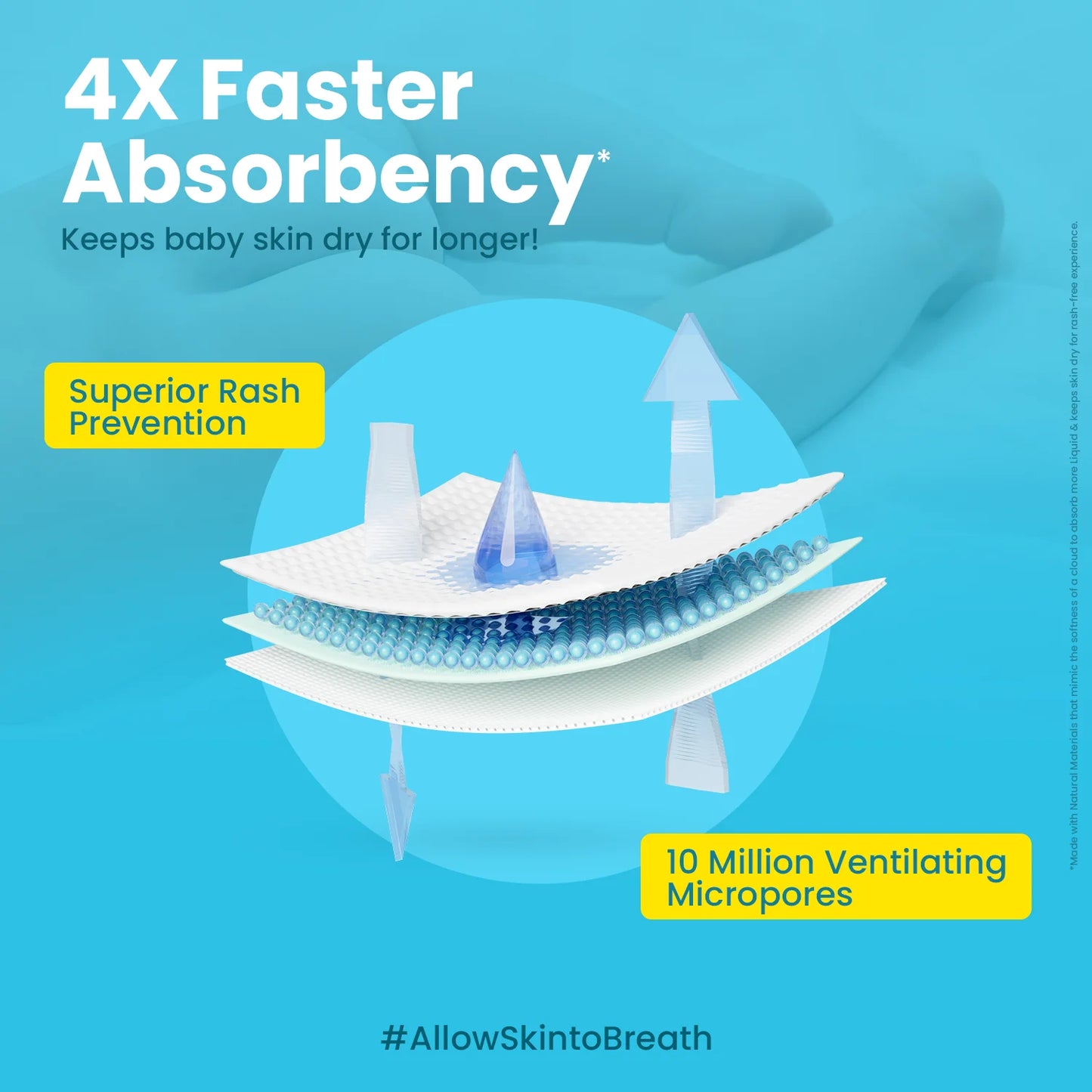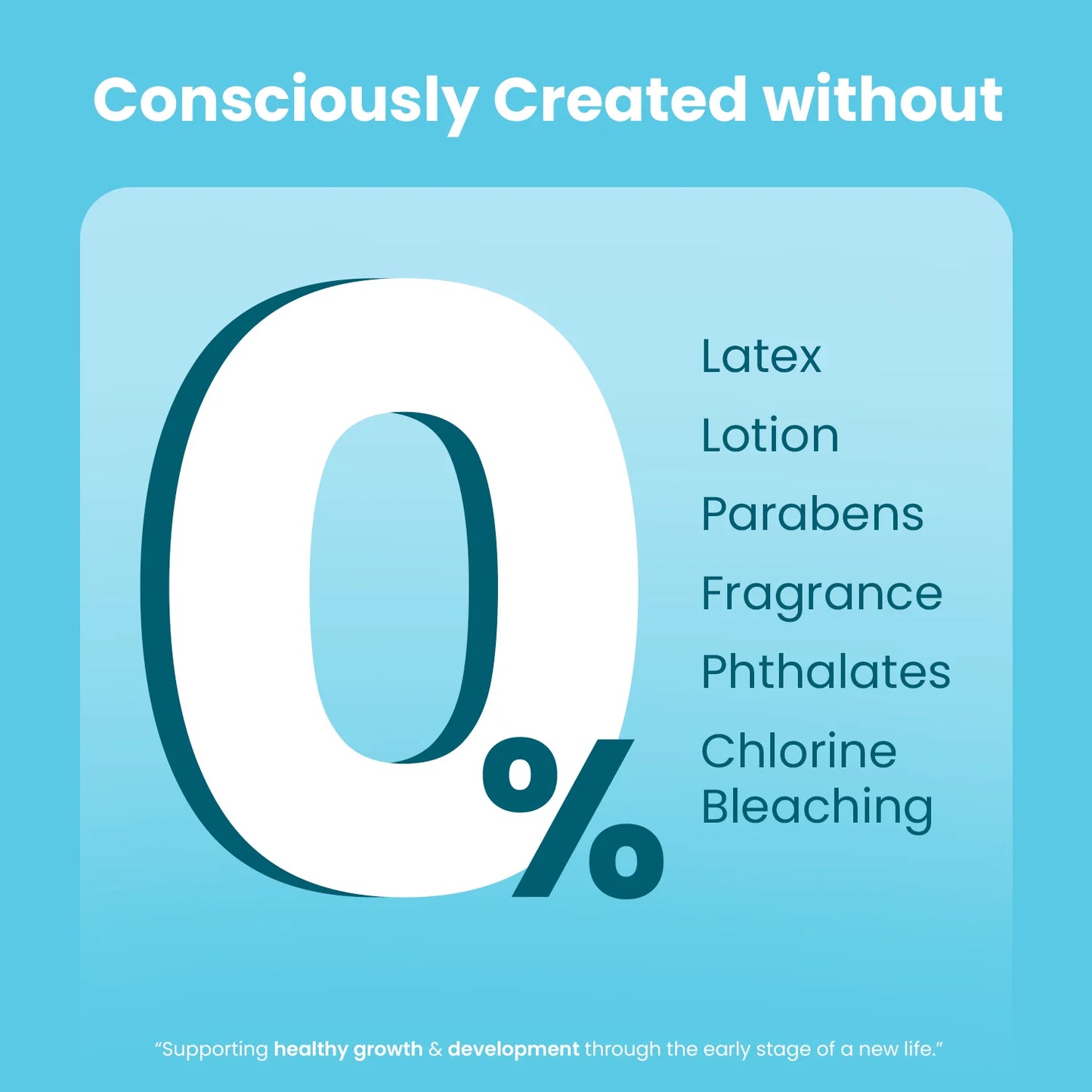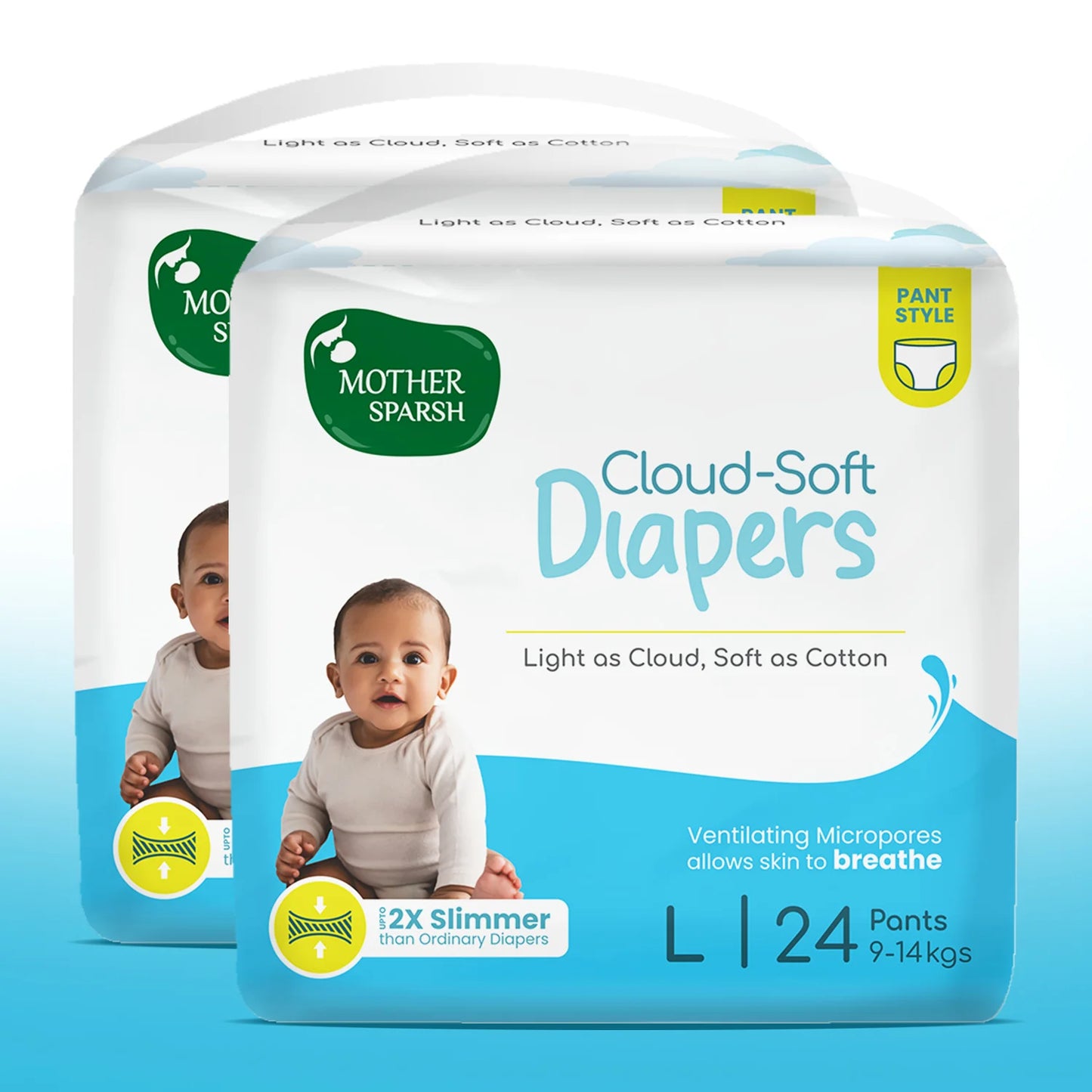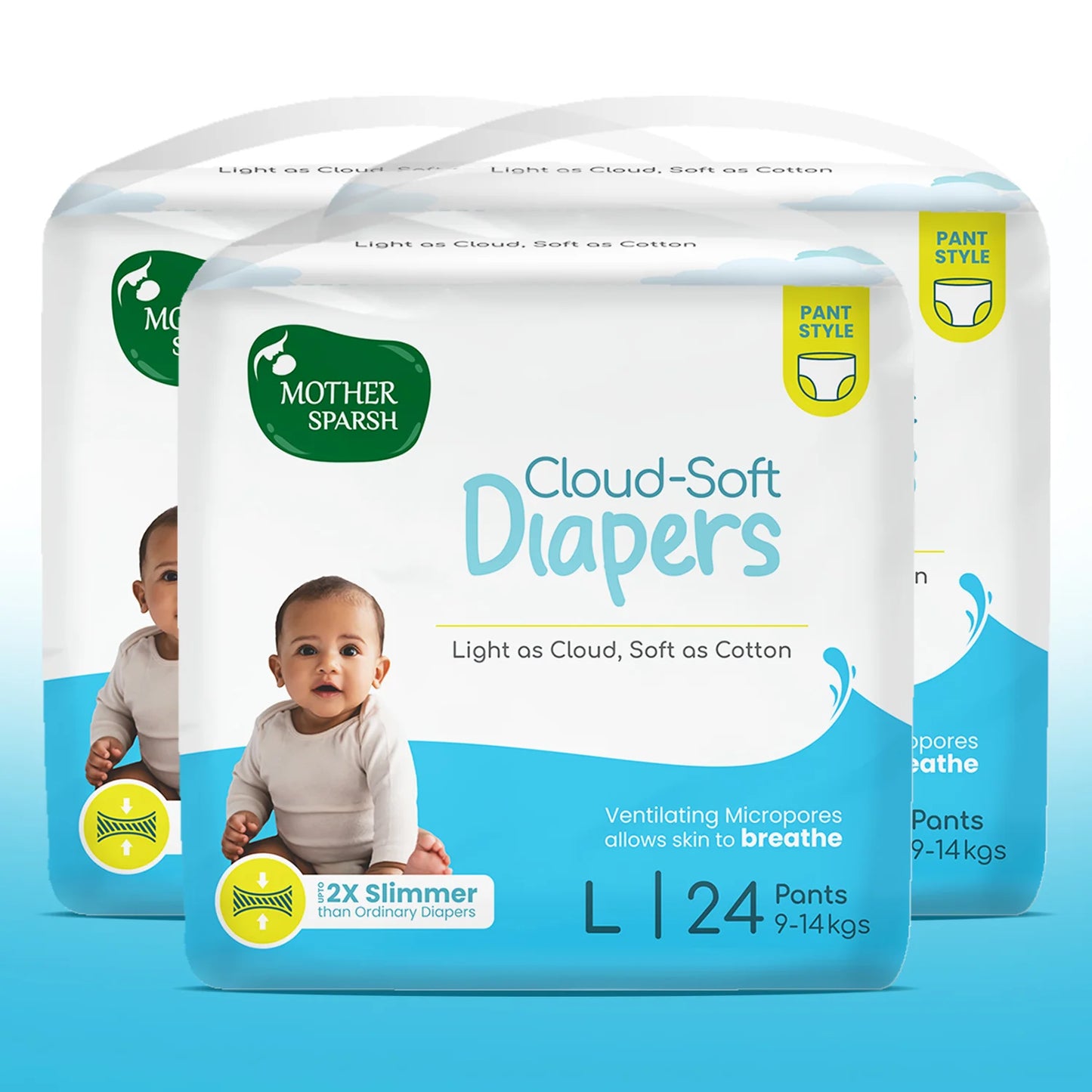 How to Use
FAQs
Disclaimer
More Details
How to use
Check the front & back of the diaper.
Slip your baby's legs, and pull them upwards. Adjust the elastic waistband for proper fit.
Once the wetness indicator turns blue, change the diaper.
After use, tear them apart from the sides & slowly side them out.
Fold the diaper & seal with a disposable tape. Do not flush diapers into the toilet.
FAQ's
Are these diapers suitable for my baby's delicate skin?
Yes, Mother Sparsh Cloud-Soft Disposable Diapers are dermatologically tested and free from harmful chemicals, ensuring gentle and safe care for your baby's sensitive skin.
How do these diapers compare to regular ones in terms of thickness?
Our diapers are 2X slimmer than ordinary diapers, offering a non-bulky and non-saggy fit for maximum comfort.
What sets these diapers apart in terms of absorbency?
These diapers provide 4X faster absorbency due to ultra-breathable pores, ensuring your baby stays dry and comfortable for longer periods.
Do these diapers come in different sizes to accommodate my growing baby?
Yes, Mother Sparsh Cloud-Soft Disposable Diapers are available in sizes ranging from newborn (2–5kg) to large (9-14kg) to meet your baby's changing needs as they grow.
How secure is the fit of these diapers at different stages of my baby's growth?
These diapers feature a Flexy-360° Ultra-Soft Waistband for a snug and comfortable fit at every stage of your baby's development.
Are these diapers environmentally friendly?
Yes, these eco-friendly diapers are produced with the environment in mind, offering a soft and comfortable diapering experience without compromising on sustainability.
Disclaimer
Absorbent Core: Super Absorbent polymer ADC layer for a uniform distributor of liquid.
Product Dimension: 20 x 24 x 42 (cm)
Diaper Dimensions:20 cm X 14 cm (Close Diaper)
Back Sheet/Top Sheet:Non-Woven Breathable Fabric
Waist Band:Non-Woven Elastic Fabric
Net Qty:24 pcs(L)
Origin: India
Keep Packaging away from babies & children to avoid suffocation.
Change diapers immediately on soiling by babies.
In Case of irritation, please consult a doctor.
Wash hands before and after diapering.
Hours may vary based on the individual baby's urine amount.

More details
Marketed by :
Mother Sparsh Baby Care Pvt. Ltd.
Plot No. - 303,Industrial Area Phase - 2
Panchkula, Haryana - 134113
For any enquiry contact our Customer Care Manager/Executive : 91384-43932
Email: info@mothersparsh.com
website: www.mothersparsh.com
Marketed by :
Millennium Babycares Pvt.Ltd.
Plot No : 111-112
Sector No.2
Pithampur,Dist Dhar,Madhya Pradesh,454775,India