Regular price
Rs 299.00
Sale price
Rs 149.00
Unit price
per
Sale
Sold out
Provides relief from swelling, redness & irritation from mosquito & insect bites
Pure Ayurvedic Formulation with Turmeric, Jaitoon & Sarson
Heals Minor Skin Irritation
Suitable for all skin types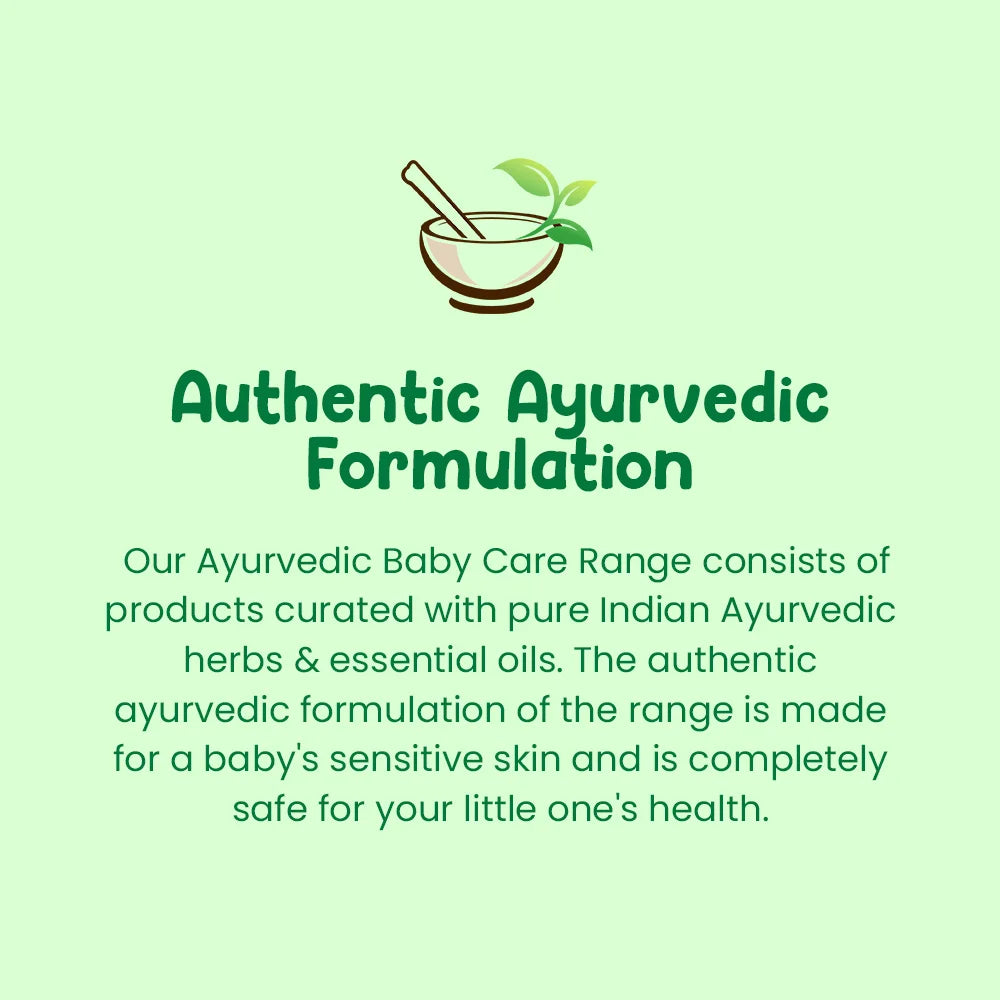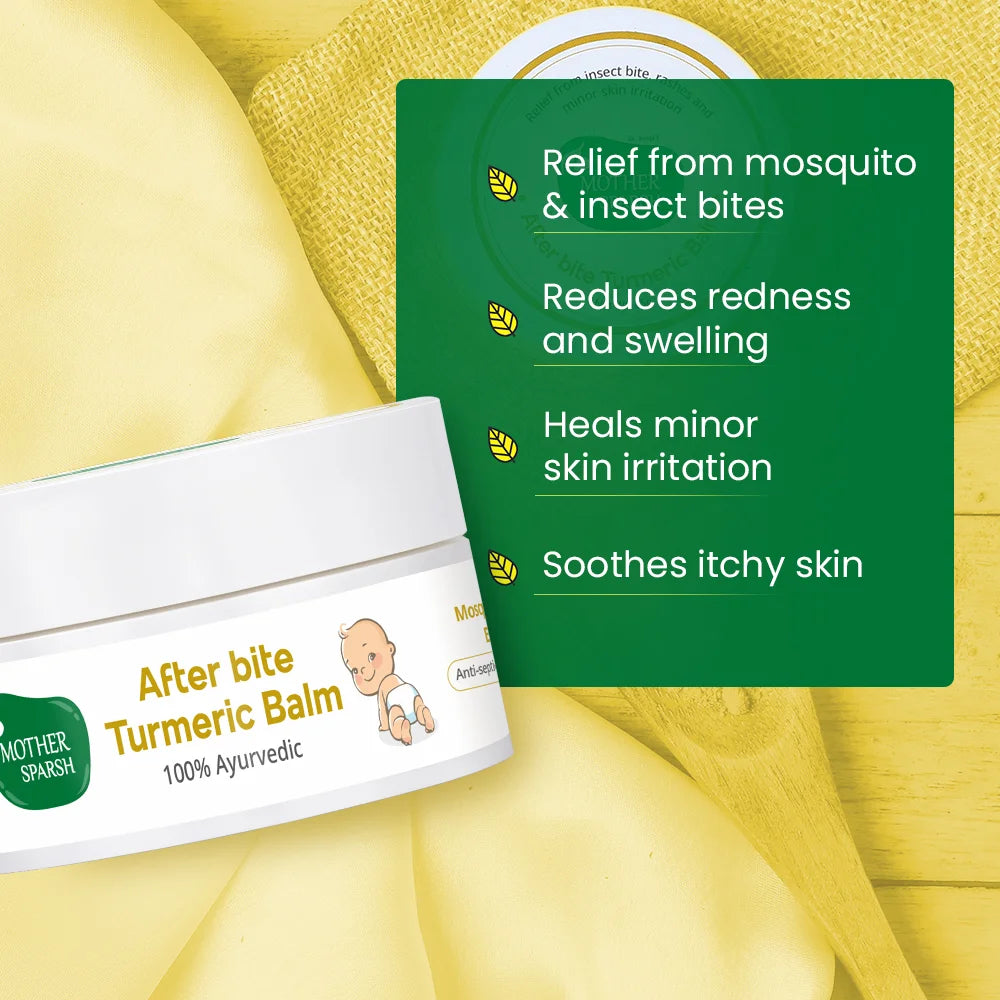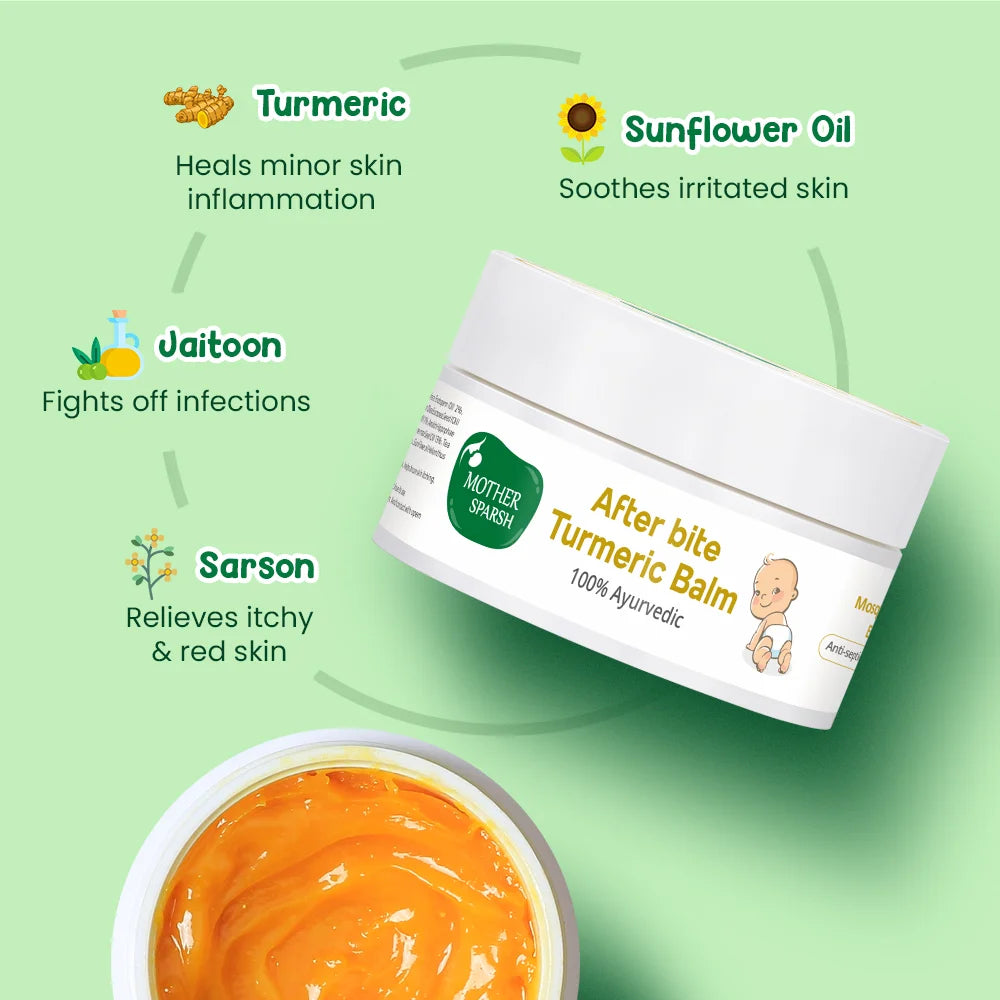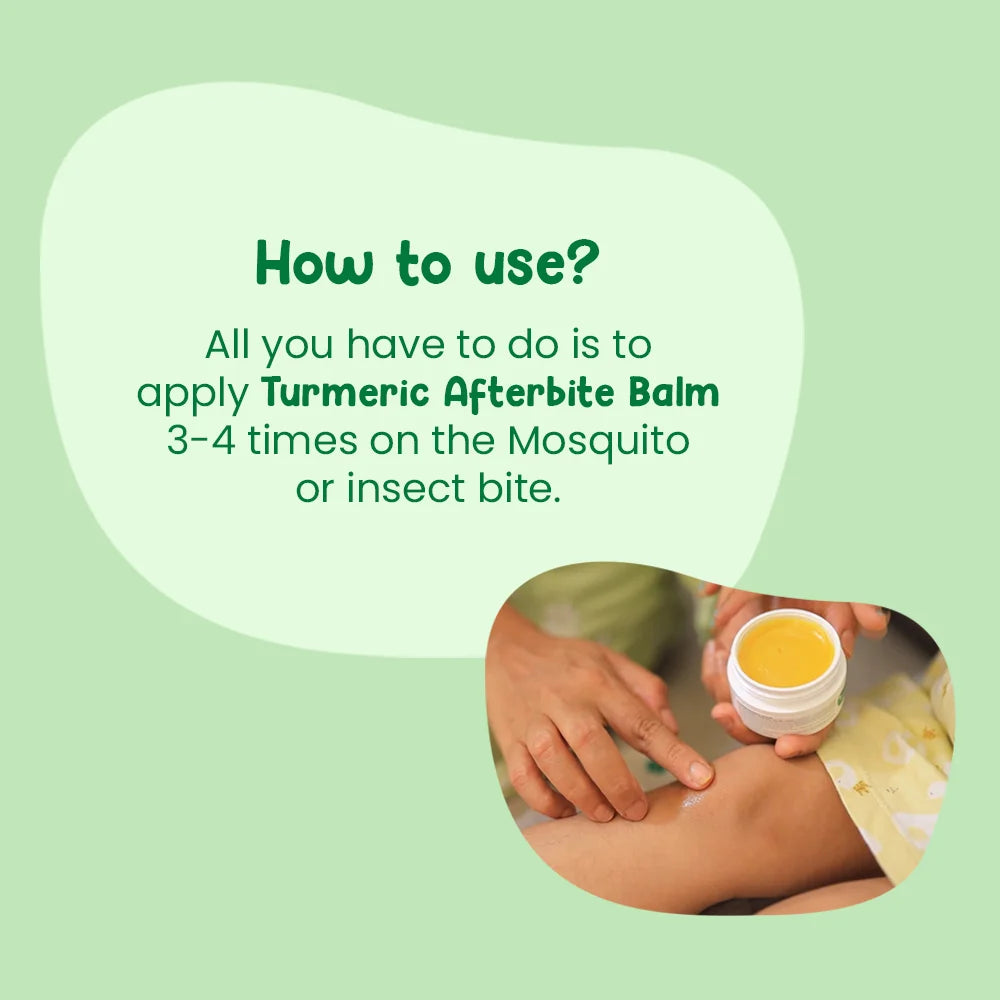 How to Use
Ingredients
FAQs
Disclaimer
More Details
How to use
Open the lid of the Pack.
Apply liberally 3-4 times daily to the affected area as needed.
Note: If irritation occurs discontinue its use.
Key Ingredients
Turmeric
Anti-inflammatory in nature; relief from minor irritation.
Jaitoon
Fights off infection and reduces swelling
Sarson
Soothes redness & inflammation
View All Ingredients
FAQ's
How can this balm be applied?
Apply Mother Sparsh After-bite balm liberally 2-3 times to the affected area or as needed.
What is the price and the quantity of after-bite balm?
Mother Sparsh After-Bite Balm is a pack of 25 g which is priced for ₹299 only
What makes Mother Sparsh After-Bite balm highly effective?
Mother Sparsh After-Bite Turmeric balm is made with Ayurvedic formulation and contains ingredients like Turmeric, Jaitoon & Sarson oil which has antiseptic and anti-inflammatory properties that reduce the possibility of infection and inflammation. It is highly effective with no side-effect on the baby's gentle skin.
How is it different from Mother Sparsh Repellent Spray?
Mother Sparsh After-Bite balm as the name suggests is used for after an insect bite to provide relief from insect bites, rashes, swelling or red skin, and minor skin irritation while Repellent Spray is used to prevent the entry of any bugs near your baby. You can spray it during playtime or garden time or during the evening to avoid mosquito bites or as when required.
Can this balm be applied to the baby's face?
Yes, as it is formulated with natural ingredients it can be used on to baby's face, however, make sure to avoid applying it near eyes and nose area.
Can it be applied to cure the redness of skin?
Yes, Mother Sparsh After-Bite balm provides relief from insect bites, rashes, swelling or red skin, and minor skin irritation but not in case of yellow wasp or from any other poisonous bee stings.
Disclaimer
Skin Type: All
Scent: Eucalyptus, Tea Tree, Chamomile
Carton Dimensions (LxWxH): 7x7x4.5 cm
Best Before: 24 months from the date of manufacture.
Storage: Cool and dry place
Generic name: Balm
Net Quantity: 25g
Country Of Origin: India
Net Wt: 40g
Suitable for 0+
For external use only. Protect from direct sunlight. Keep out of reach of children.
Even natural ingredients can cause and trigger allergies, a patch test is recommended before using.
This product is not intended to diagnose, treat, cure, or prevent any disease.
More details
Marketed by :

Mother Sparsh Baby Care Pvt. Ltd.
Plot No. - 303,Industrial Area Phase - 2
Panchkula, Haryana - 134113
24x7 Helpline: 91384-43932
Email: info@mothersparsh.com
website: www.mothersparsh.com

Manufactured by :
Lab for Youth Pvt. Ltd.
Plot No. 244,
Industrial Area, Phase 1,
Panchkula,
134113 (HR) India.