Regular price
Rs 99.00
Sale price
Rs 69.30
Unit price
per
Sale
Sold out
Herbal Armour Made with Citronella, Lemongrass & Neem Oil
3-way protection from insects, fleas & ants
DEET Free Formulation
Suitable For All Skin Types
ESTIMATED DELIVERY BETWEEN to
Share
View full details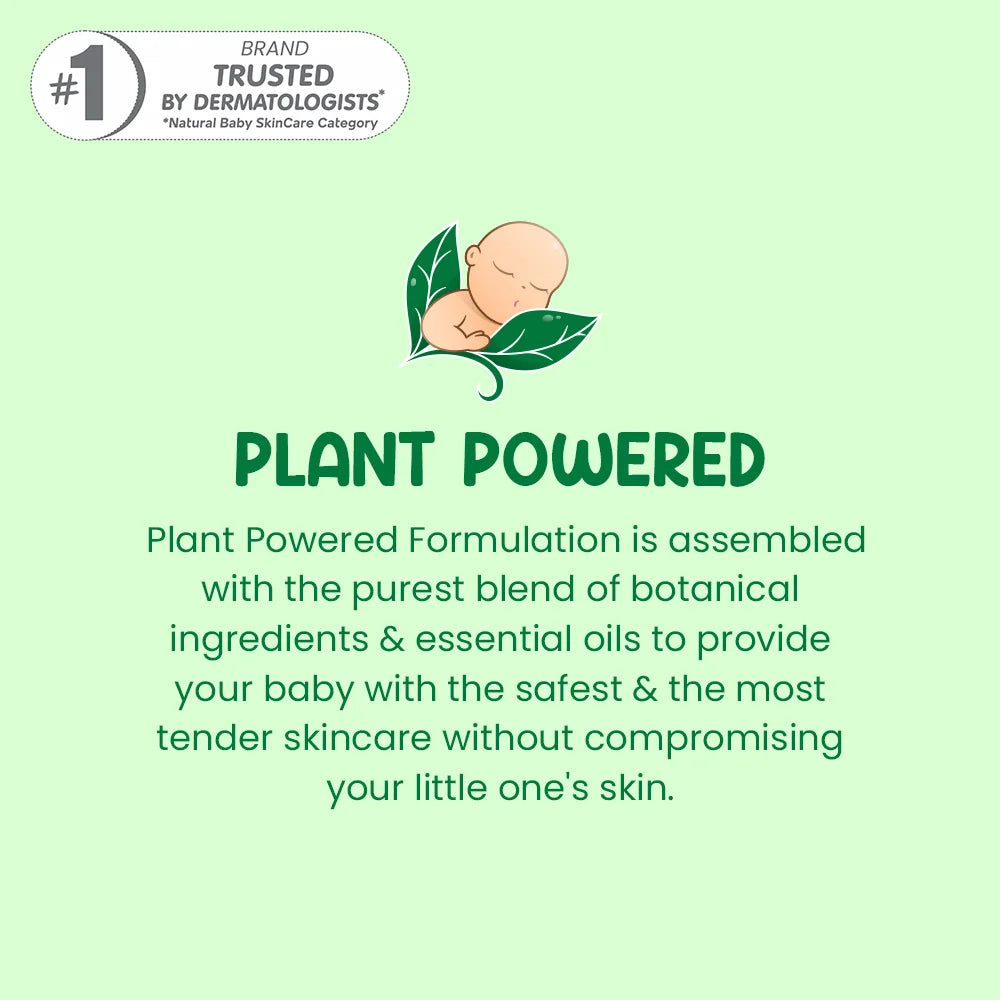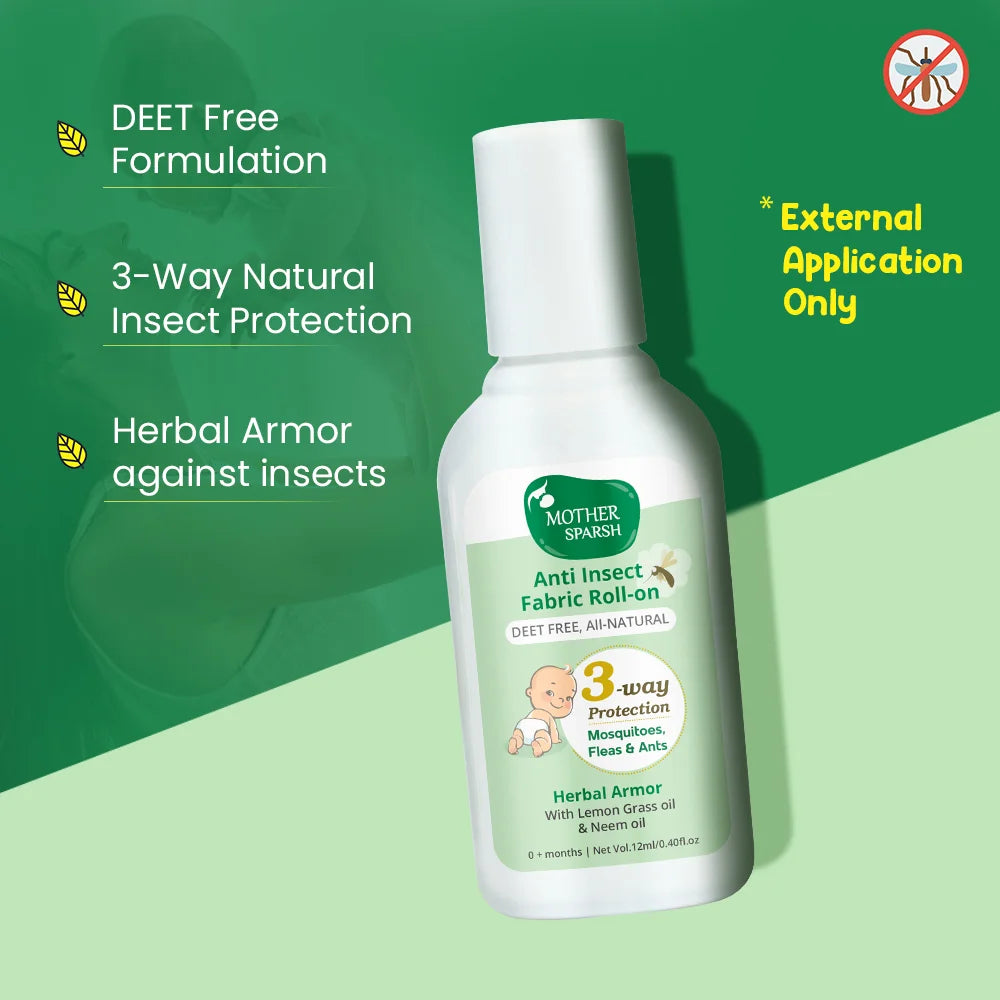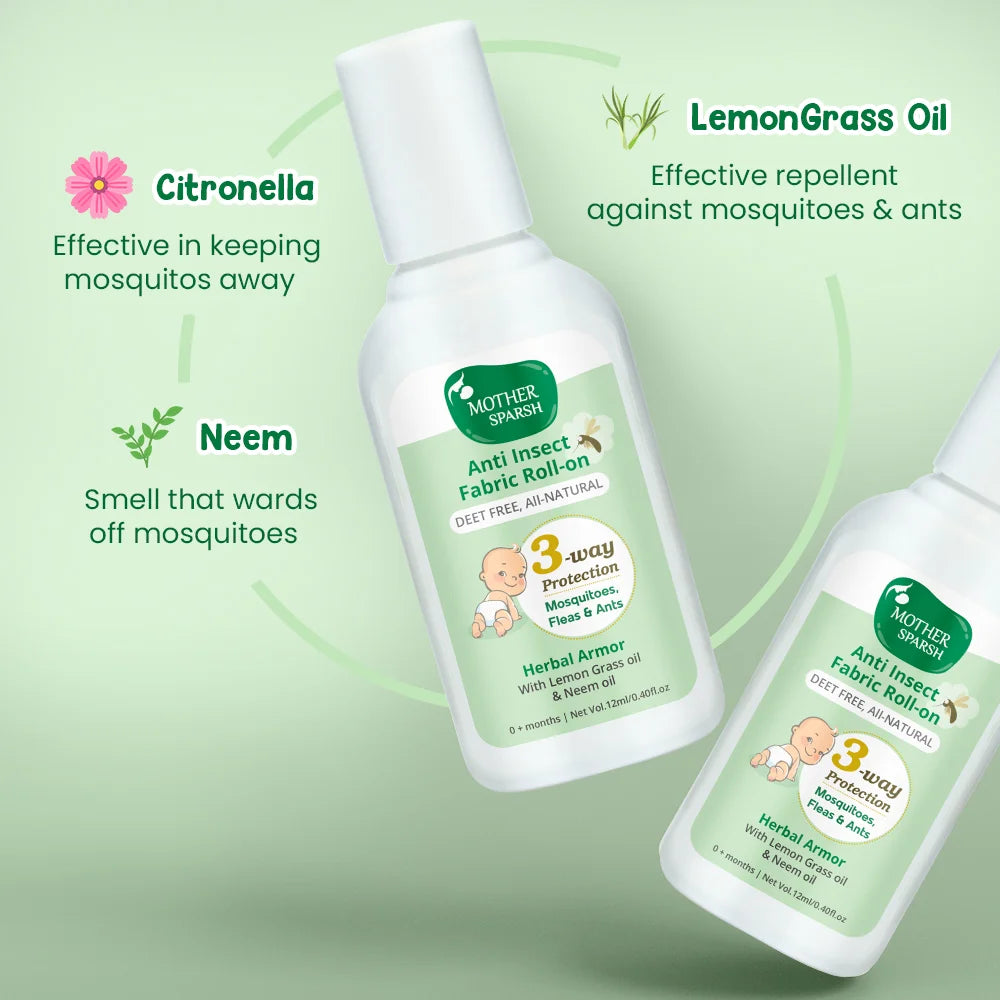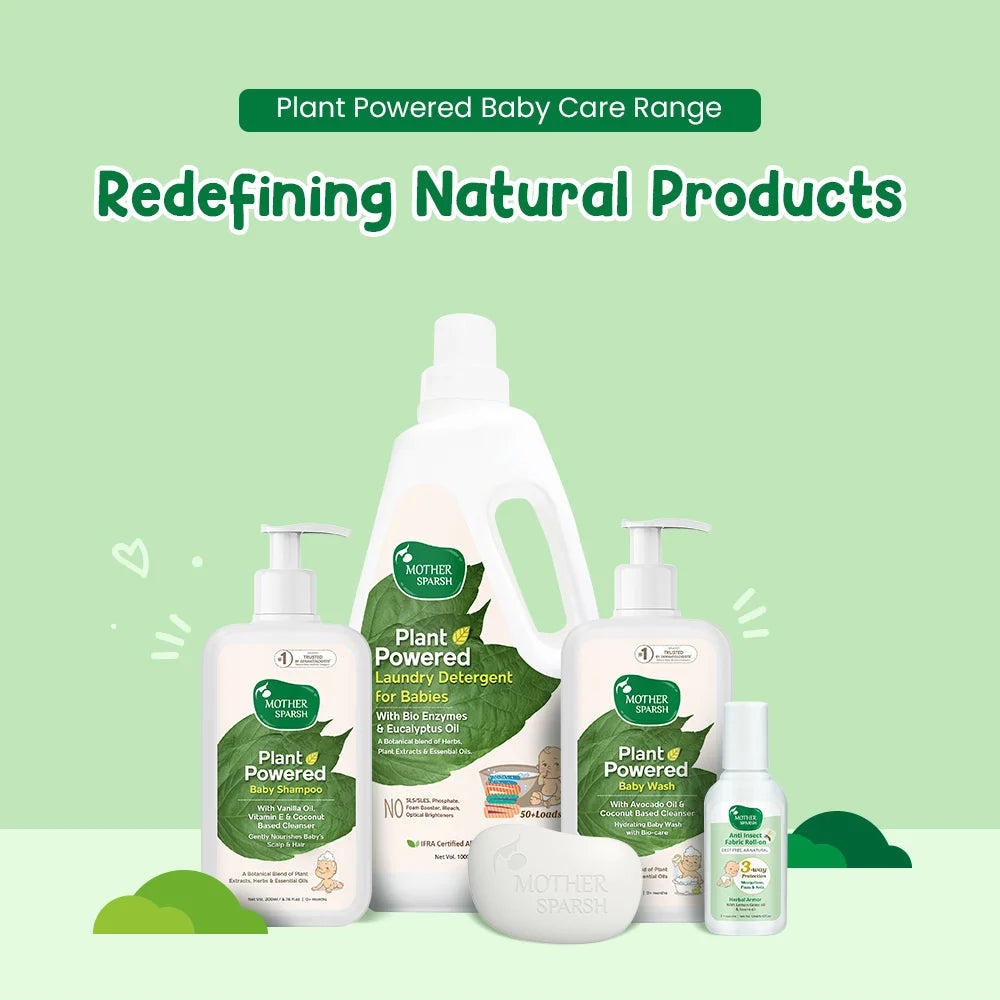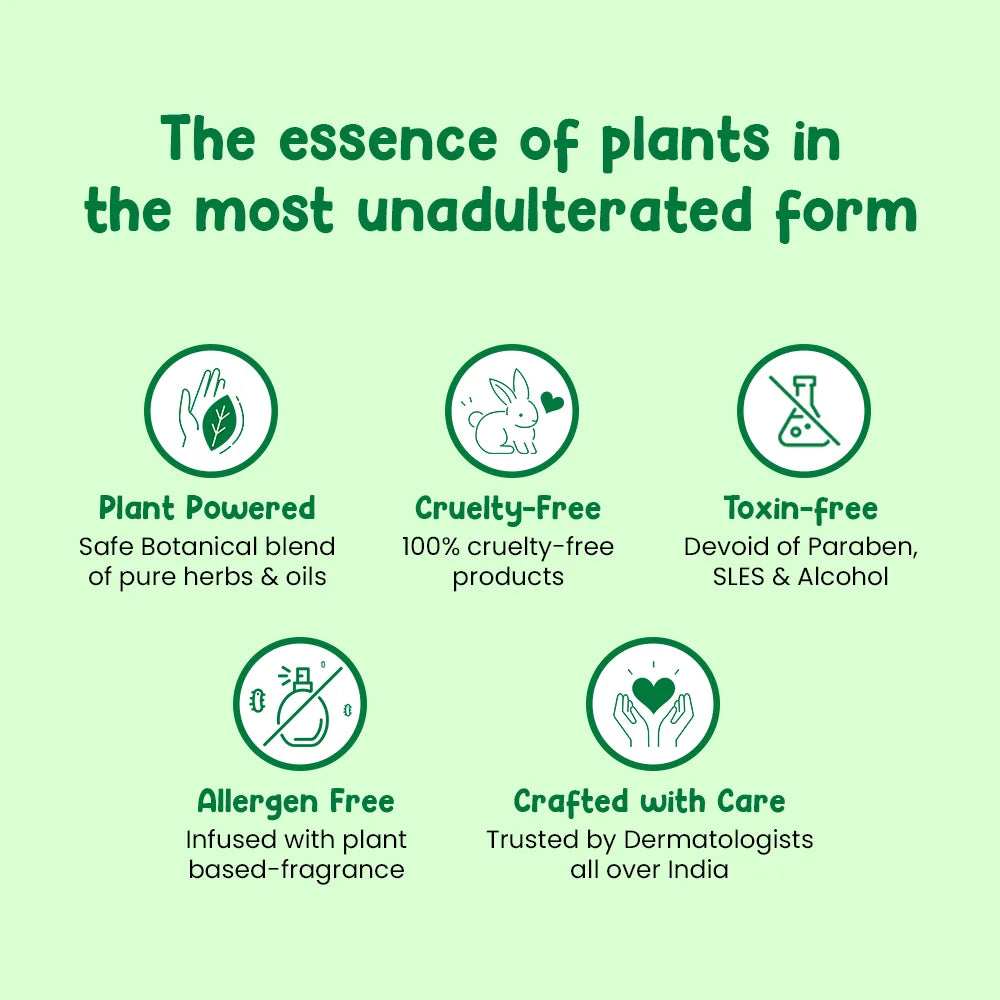 How to Use
Ingredients
FAQs
Disclaimer
More Details
How to use
Apply 4 dots on clothes of fabric roll-on, on each side of shoulders & legs.
For babies up to 0-2 months old, apply on prams & strollers.
Key Ingredients
Lemongrass
An effective mosquito repellent
Citronella
Attempt to keep the pests at bay!
Neem
Safest natural method to keep the mosquitoes away
View All Ingredients
FAQ's
Once we start using, how long will it be useful?
The Mother Sparsh Anti-Insect Fabric Roll-On has a duration of 2 years from the date of manufacturing so accordingly, you can use this product.
My baby is 1 month old, can I apply this product to my baby?
Mother Sparsh Anti-Insect Fabric Roll-On is made up of natural ingredients such as citronella, lemongrass oil & neem oil because of which, it is safe for babies younger than 2 months. You could apply this roller on clothes only and do not apply on skin directly.
Is this product helpful in protecting my baby from bacteria or infections?
The Mother Sparsh Anti-Insect Fabric Roll-On is natural and is made up of citronella oil that works as an insect repellent, lemongrass oil & neem oil which helps as an antioxidant as well as reduces the risk of insect bites. As a result, it is helpful in protecting your baby from insect bites and bacterial infections.
Is there any appropriate age to apply this roll-on on babies?
The Mother Sparsh Anti-Insect Fabric Roll-On can be used on fabrics of any age of the baby as it has natural oils namely lemongrass oil and neem oil which are very organic and safe on the skin.
Can adults use this product?
Without a doubt! Anyone who belongs to any age group can use Mother Sparsh Anti-Insect Fabric roll-on as it keeps you away from the mosquito which can cause Malaria, Dengue, or other infections but we have designed this product especially for babies.
How to use this product?
You need to apply four dots of Mother Sparsh Anti-Insect Fabric Roll-on, on baby's clothes on each side of the shoulders and legs. But be careful, this product should not be applied directly on the skin.
Disclaimer
Carton Dimensions (LxWxH): 4x4x10 cm
Best Before: 36 months from the date of manufacture.
Storage: Cool and dry place
Generic name: Roll On
Net Quantity: 12ml
Country Of Origin: India
Net Wt: 25g
For external use only. Protect from direct sunlight. Keep out of reach of children.
Even natural ingredients can cause and trigger allergies, a patch test is recommended before using.
This product is not intended to diagnose, treat, cure, or prevent any disease.
More details
Marketed by :

Mother Sparsh Baby Care Pvt. Ltd.
Plot No. - 303,Industrial Area Phase - 2
Panchkula, Haryana - 134113
24x7 Helpline: 91384-43932
Email: info@mothersparsh.com
website: www.mothersparsh.com

Manufactured by :
Lab for Youth Pvt. Ltd.
Plot No. 244,
Industrial Area, Phase 1,
Panchkula 134113 (HR) India.