Regular price
Rs 299.00
Sale price
Rs 99.00
(Save Rs 200.00)
Unit price
per
Sale
Sold out
Antioxidant-rich lip nourishment
Gentle exfoliator to treat chapped lips
Hydrates lips for a softer, rosy look
Tackles hyperpigmentation on lips
ESTIMATED DELIVERY BETWEEN to
Share
View full details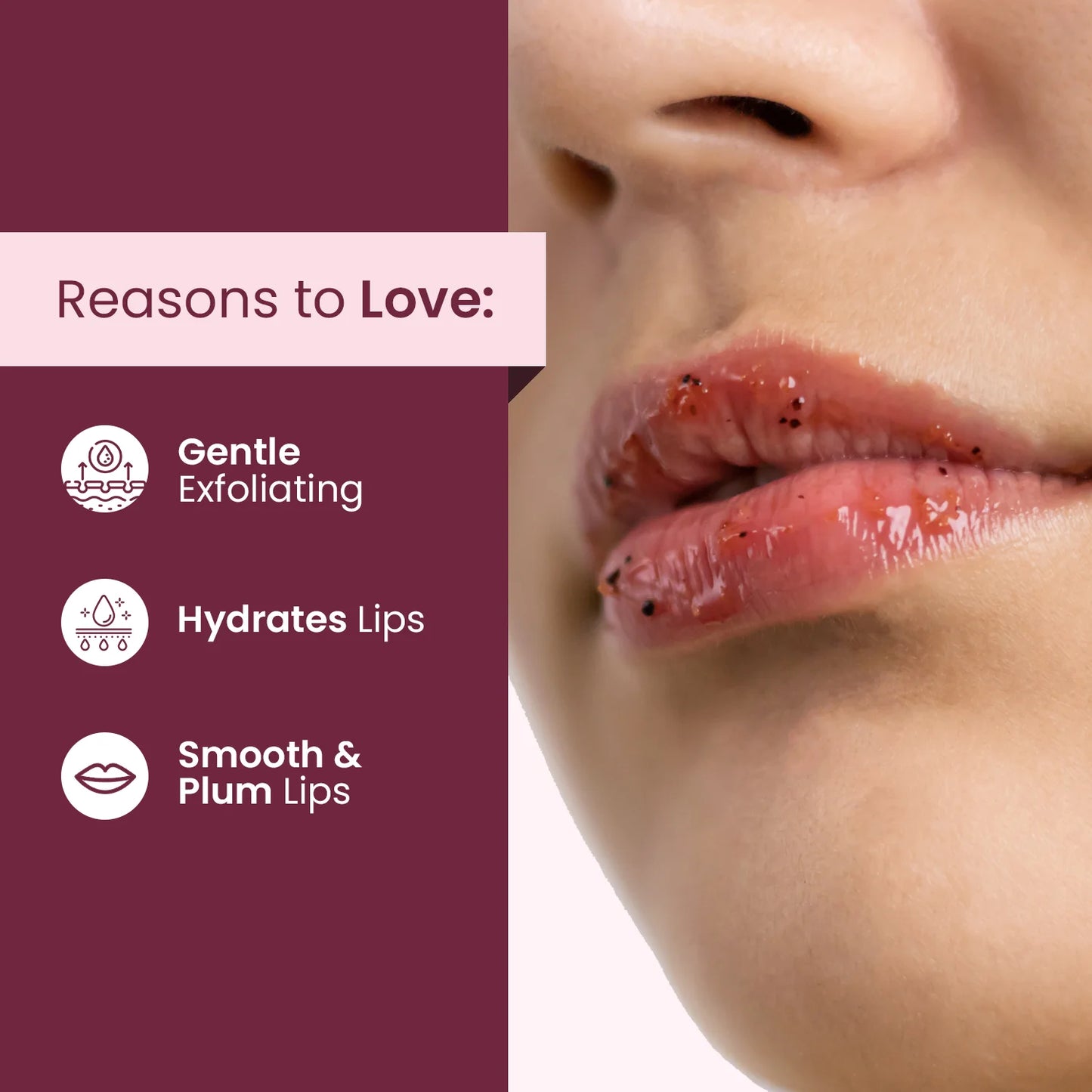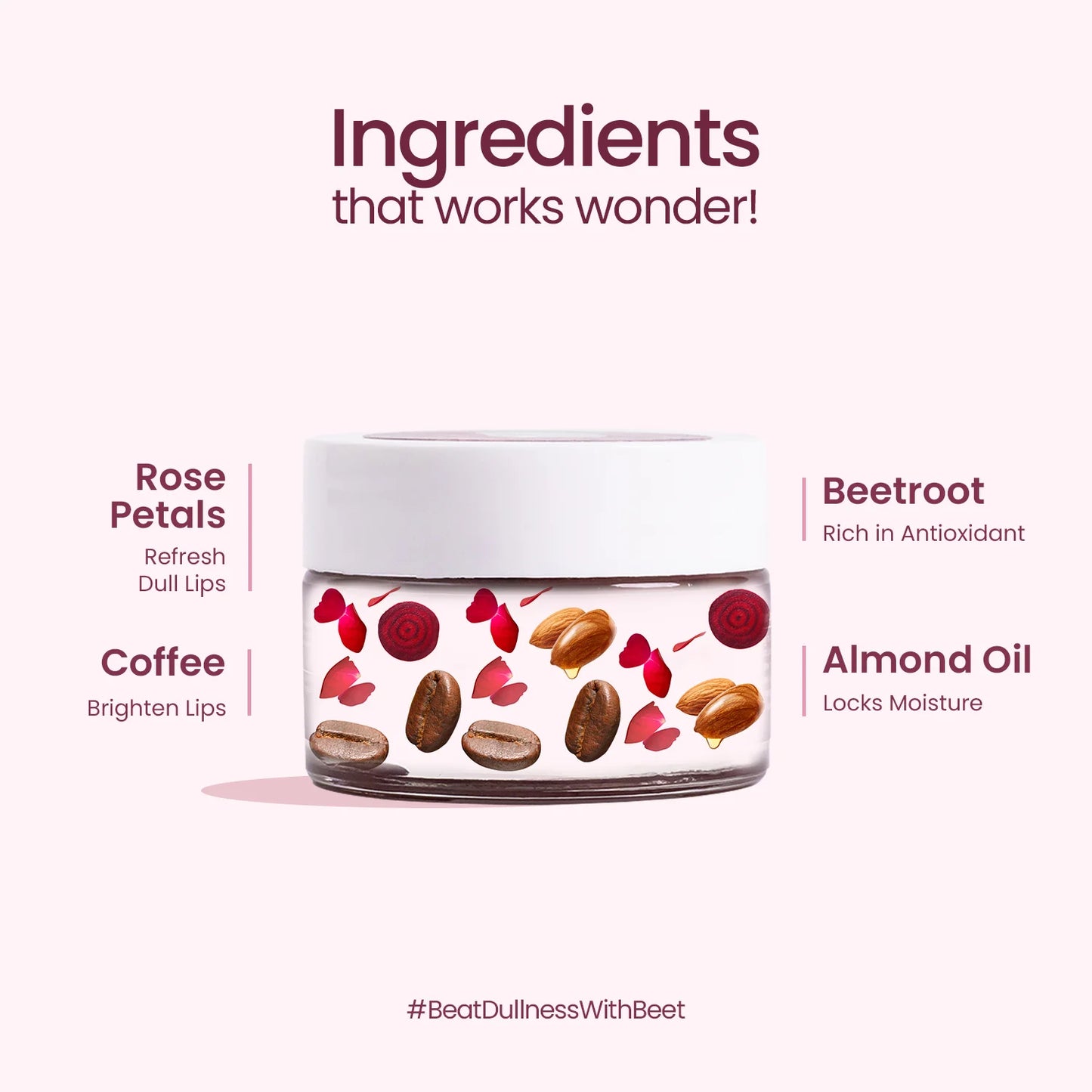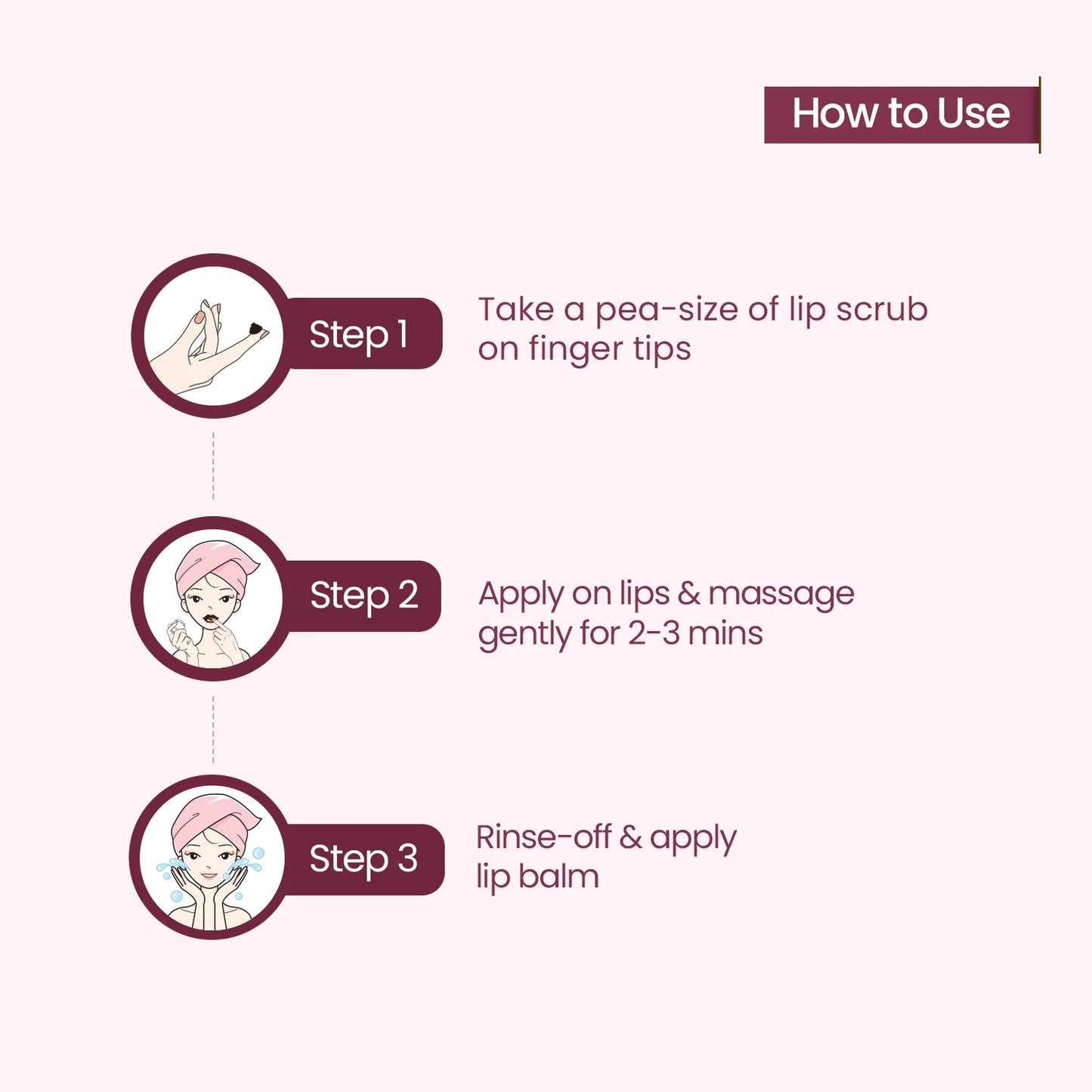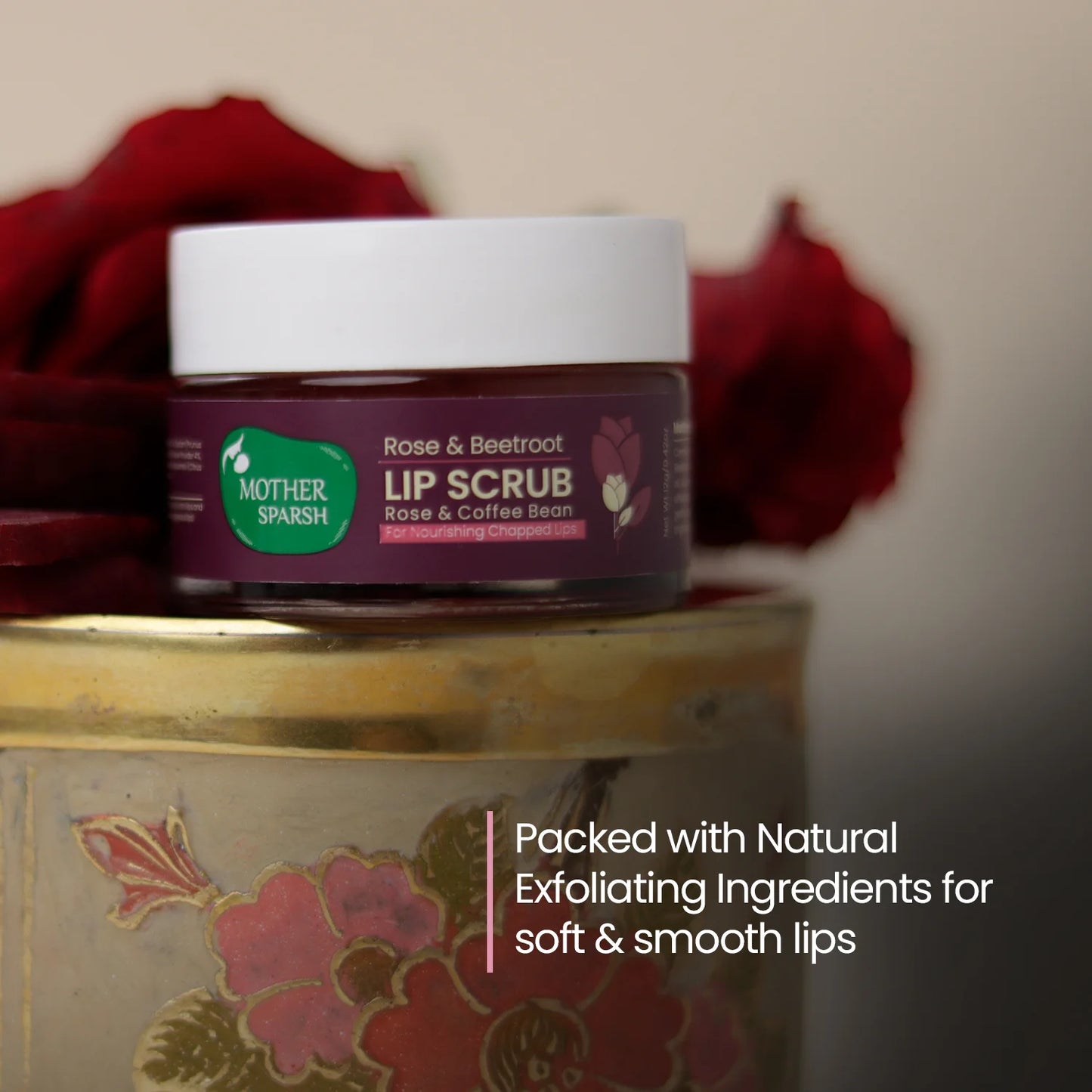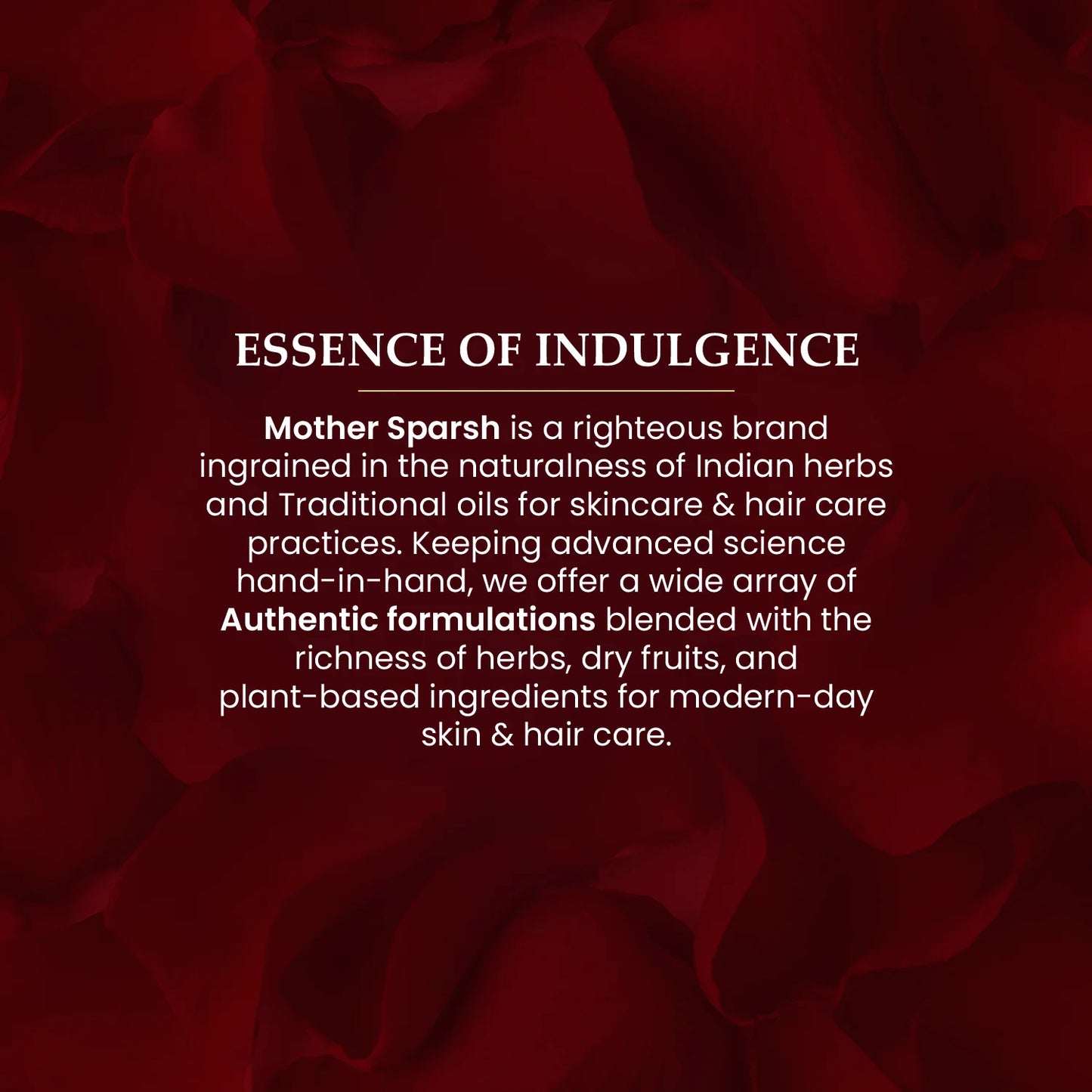 For Naturally, Glowing Pink Lips! Treat your lips to this luxurious blend of coffee beans, rose oil, & beetroot, and indulge in lips that are gently exfoliated, intensely hydrated, and irresistibly smooth. Infused with the essence of roses, our lip scrub offers a delightful sensory experience, while the beetroot extract provides a nourishing boost. Together, they work harmoniously to moisturize and revitalize your lips, promoting a healthy and youthful appearance.
How to use:
Take a pea-sized amount of Mother Sparsh Rose & Beetroot Lip Scrub onto your fingers. Massage it onto your lips gently in a circular motion. Wipe clean and repeat as often as needed.

*Use it twice a week for best results.
| | Key Ingredient |
| --- | --- |
| 1 | Coffee beans |
| 2 | Rose oil |
| 3 | Almond oil |
| 4 | Draksha seed oil |
| 5 | Rose Powder |
| 6 | Coffee seed powder |
| 7 | Beetroot Powder |
| 8 | Mosambi Fruit Bark |
| 9 | Perfume & Approved color |
Who can use this Lip Scrub?
The Mother Sparsh Rose & Beetroot Lip Scrub is suitable for all age groups. The product works best for treating dry, chapped lips.
How long should I keep the scrub on?
Lips should be exfoliated gently for up to 60 seconds.
Does the product contain artificial fragrance?
No. The product contains only plant-based natural additives.
How often can I use this Lip Scrub?
The Rose Beetroot Lip Scrub is suitable for use twice a week or as often as required.
Is Mother Sparsh Rose Beetroot Lip Scrub toxin and chemical-free?
Yes. The Mother Sparsh Rose Beetroot Lip Scrub is a toxin-free plant-based product.
What are the benefits of Lip Scrub?
Lip Scrub is a skin rejuvenating, hydrating, and nourishing product that is filled with antioxidant properties to provide your skin with an illuminating glow.
Best Before - Within 24 months from the date of manufacture.
Product Dimension: (LxWxH) 4.5x4x3.5
A 30 minutes patch test on the inner arm is mandatory before application of the product on the face.
Might experience slight tingling and cooling sensation due to the presence of essential oils.
Product exclusively for external use.
Keep out of reach of children.
Store in a cool & dry place.
Marketed by :
Mother Sparsh Baby Care Pvt Ltd.
Plot No. - 303,Industrial Area Phase - 2
Panchkula, Haryana - 134113
24x7 Helpline : 91384-43932
Email : info@mothersparsh.com
website : www.mothersparsh.com
Manufactured by :
Labs for Youth Pvt. Ltd.
Plot No : 244,
Industrial Area Phase - 1
Panchkula(HR)-134113