Regular price
Rs 349.00
Sale price
Rs 149.00
(Save Rs 200.00)
Unit price
per
Sale
Sold out
Seamless Texture to minimize pores with an even-toned skin.
Perfect for do-it-yourself masks & more
Intense Hydration helps to keep skin smooth & supple
Versatile for Skin and hair: Beauty benefits in one bottle
ESTIMATED DELIVERY BETWEEN to
Share
View full details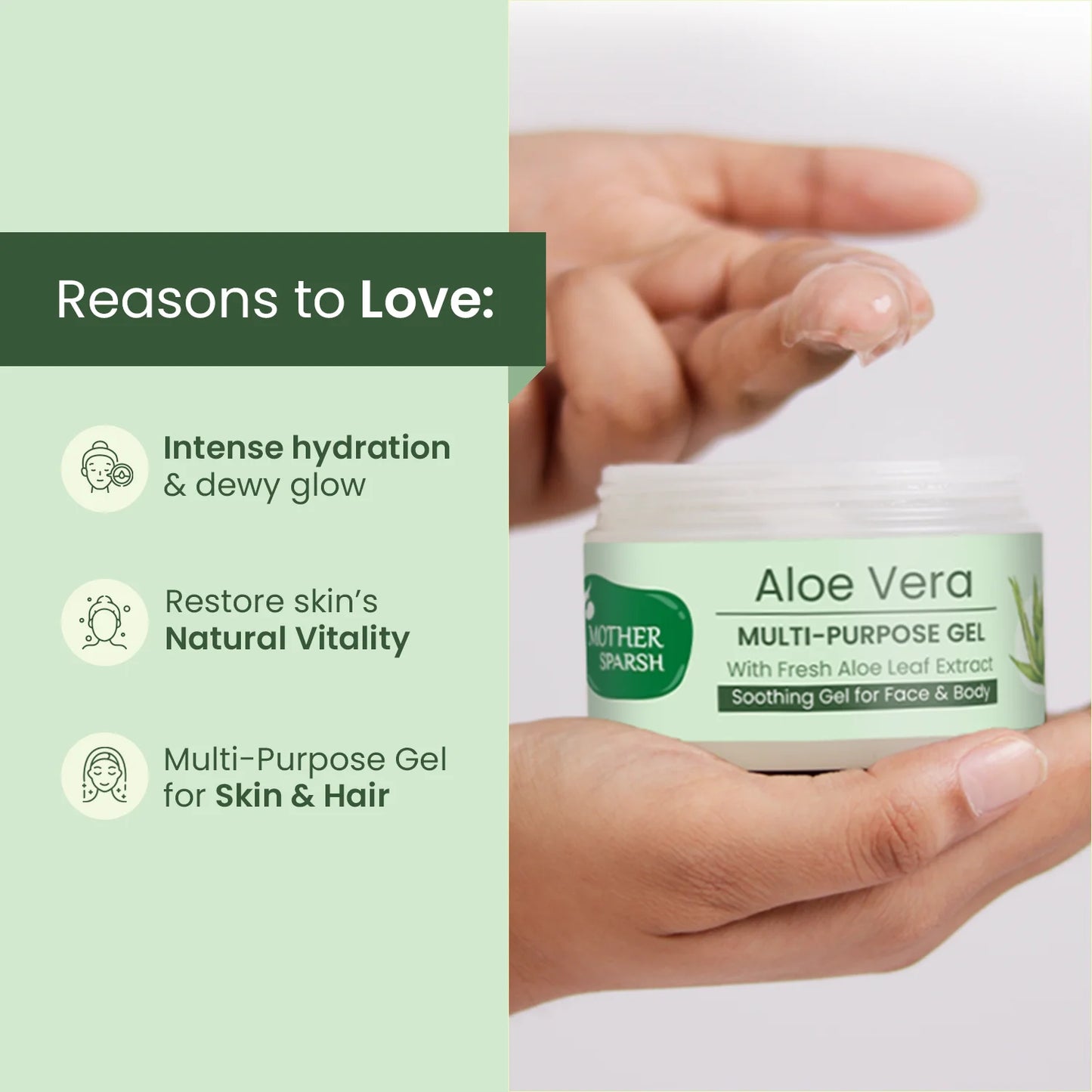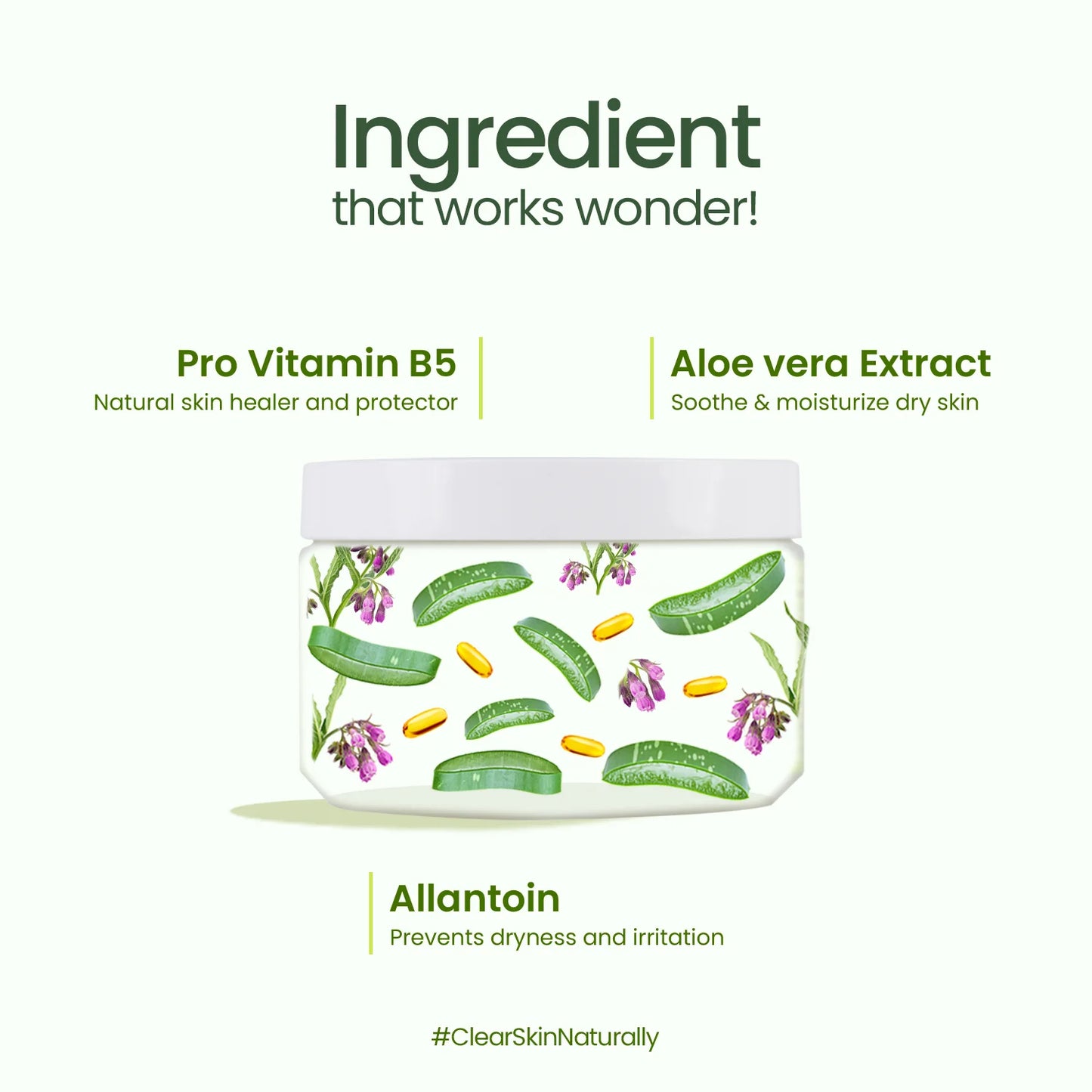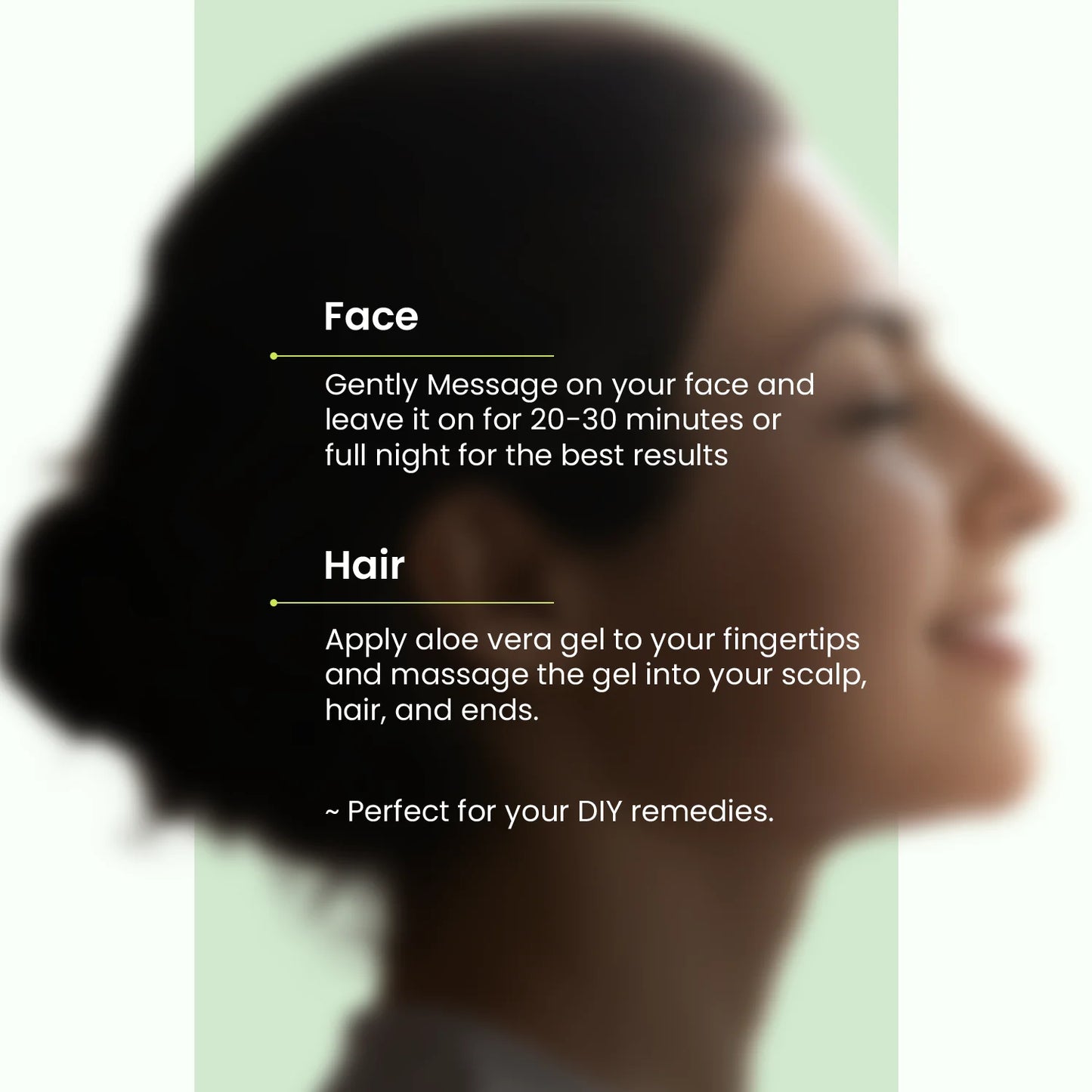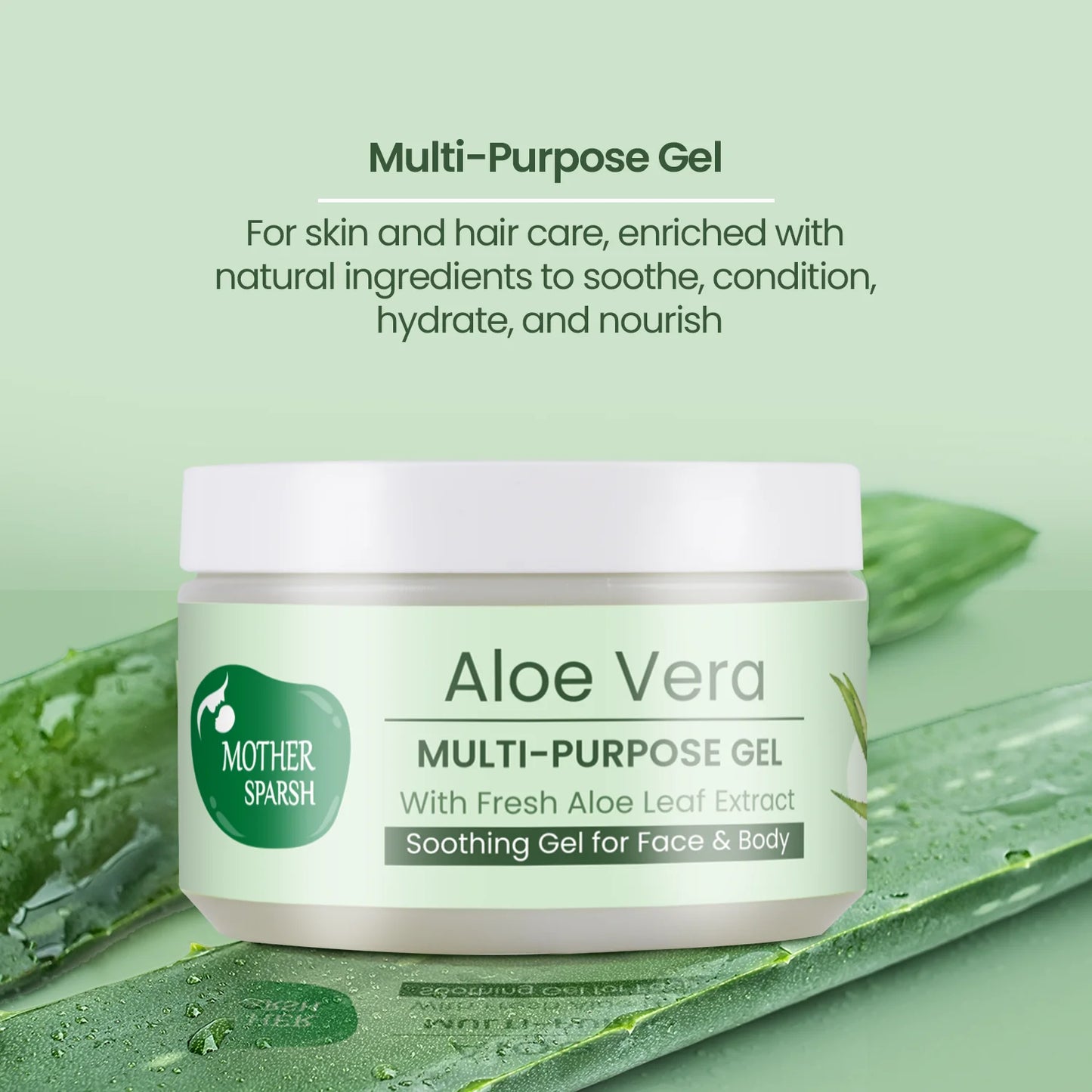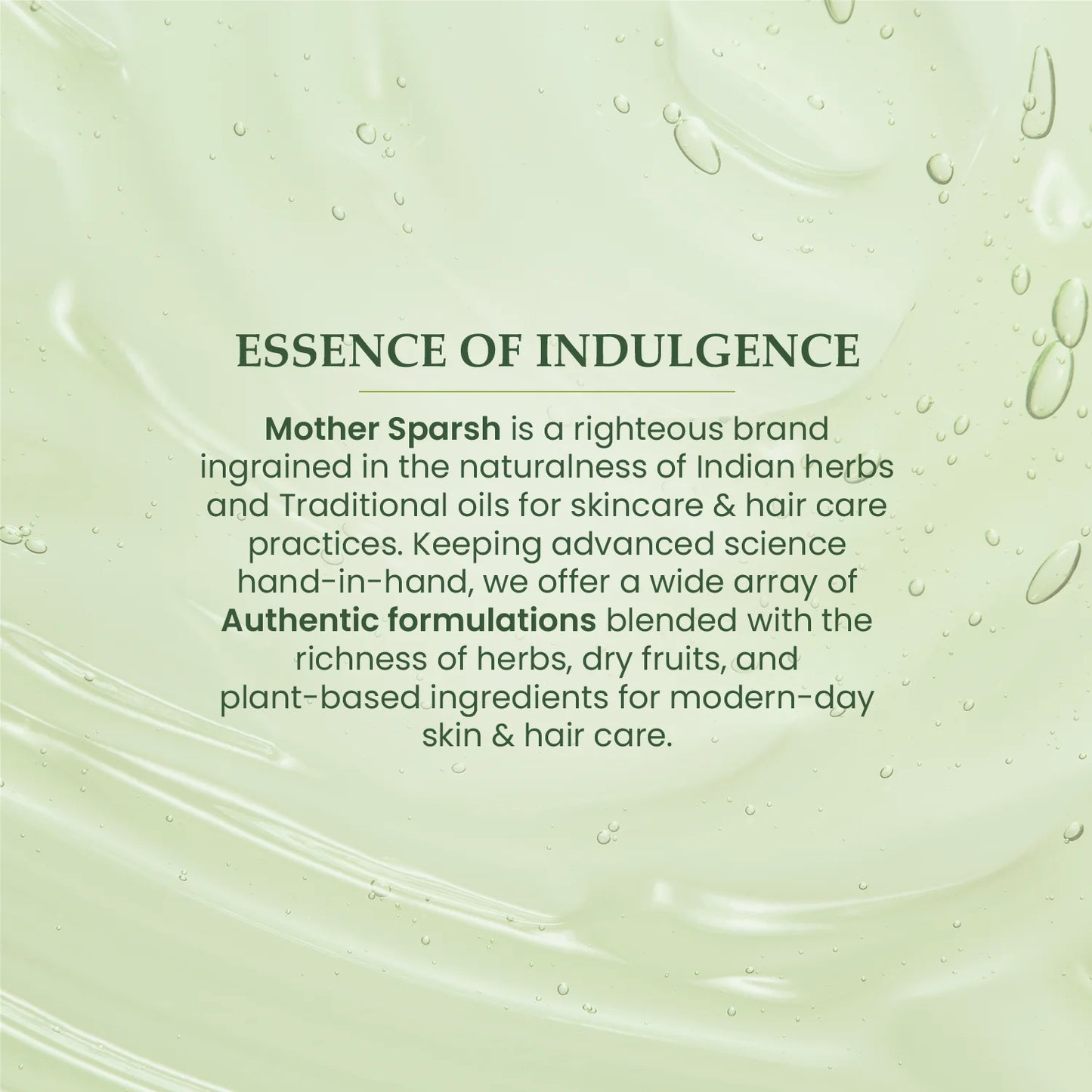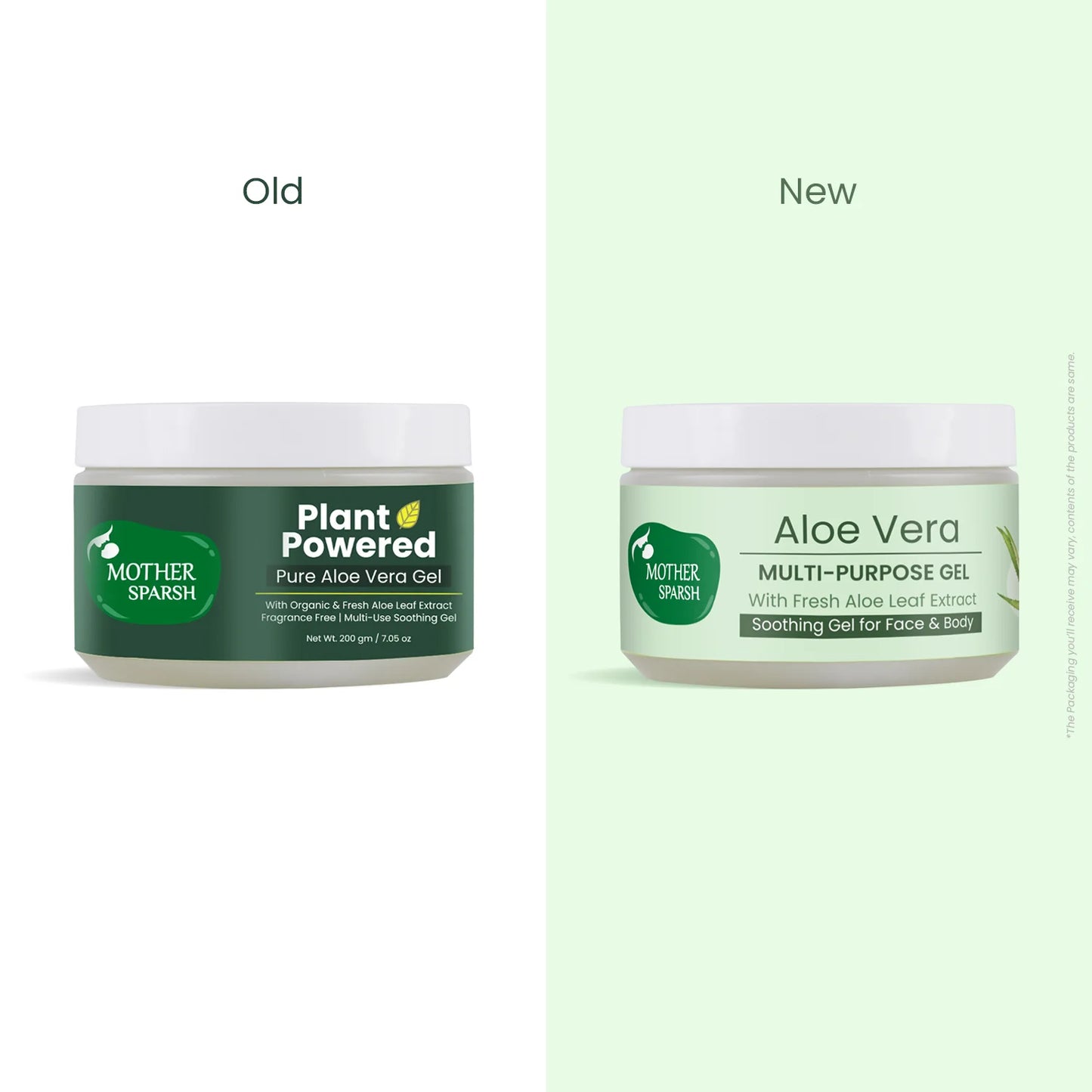 Take a deep dive into the refreshing hydration of our Pure Aloe Vera gel. Aloe Vera, a widely popular anti-inflammatory and antimicrobial herb, helps hydrate & soothe skin. We bring the same goodness in its most authentic form in jars to enrich your skin & hair care routine. Our Multi-Purpose Aloe Vera Gel is devoid of artificial fragrance & color to give you the soothing moisturization of farm-fresh Aloe Vera in its purest consistency. From hair packs to daily moisturizers, Aloe Vera Gel acts as a complete skin and hair care must-have. It enriches your DIY skin & hair care routine and simplifies your definition of authentic Aloe Vera Gel.
How to use:
Apply on freshly cleansed skin or hair to soothe, condition, hydrate & nourish. The multi-functional aloe Vera Gel can be used as a face and body moisturizer, hair pack & is perfect for your DIY remedies.
| | Key Ingredient |
| --- | --- |
| 1 | Aloe vera Extract |
| 2 | Allantoin |
| 3 | Pro.VitB5 |
| 4 | Propanediol |
| 5 | D-panthenol |
| 6 | Potassium sorbate |
| 7 | Sodium Benzoate |
| 8 | Sodium Hydroxide |
| 9 | Purified Water |
| 10 | Carbomer |
Is Plant Powered Pure Aloe Vera Gel fragrance & colour free?
Yes, all Mother Sparsh products are made with botanical ingredients & plant-based derivatives that are cruelty-free and free from harsh chemicals like sulphates, parabens & phthalates. As natural ingredients can also trigger skin irritation, it is advised to take a patch test on the hands for 30 minutes.
How can I use Mother Sparsh Aloe Vera Gel?
You can add our Aloe Vera Gel to your regular skincare & hair care routine in multiple ways based on your requirement.
Mix Aloe Vera Gel with hair masks for extra nourishment.
Apply directly on the face & skin for hydration & moisturisation.
Make face packs with Aloe Vera Gel for soothing skincare.
Can I use Aloe Vera Gel daily?
Our Aloe Vera Gel is an authentic formulation free from artificial colour or fragrance. You can use it as often as needed in a day for skin hydration and freshness.
Best Before - Within 24 months from the date of manufacture.
Product Dimension: (LxWxH) 8x8x5.5
A 30 minutes patch test on the inner arm is mandatory before application of the product on the face.
Might experience slight tingling and cooling sensation due to the presence of essential oils.
Product exclusively for external use.
Keep out of reach of children.
Store in a cool & dry place.
Marketed by :
Mother Sparsh Baby Care Pvt Ltd.
Plot No. - 303,Industrial Area Phase - 2
Panchkula, Haryana - 134113
24x7 Helpline : 91384-43932
Email : info@mothersparsh.com
website : www.mothersparsh.com
Manufactured by :
Labs for Youth Pvt. Ltd.
Plot No : 244,
Industrial Area Phase - 1
Panchkula(HR)-134113