With, Mango Butter, and Olive Oil
Regular price
Rs 299.00
Sale price
Rs 99.00
(Save Rs 200.00)
Unit price
per
Sale
Sold out
Treats chapped & pigmented lips
Antioxidant-rich lip nourishment and hydration
Rose heals dry peeling lips & Beetroot imparts polished texture
Natural emollients to nurture from within for softer & plum lips
ESTIMATED DELIVERY BETWEEN to
Share
View full details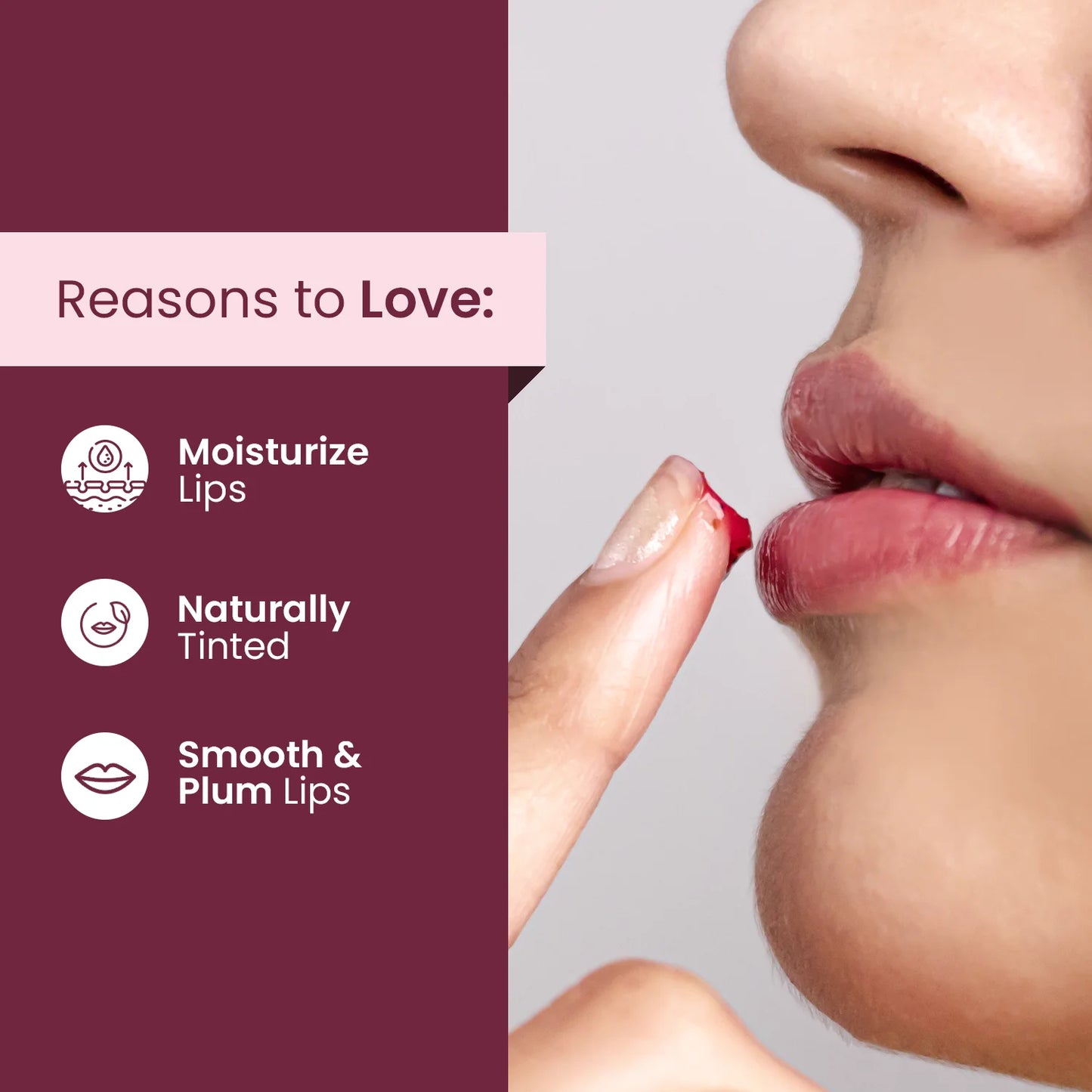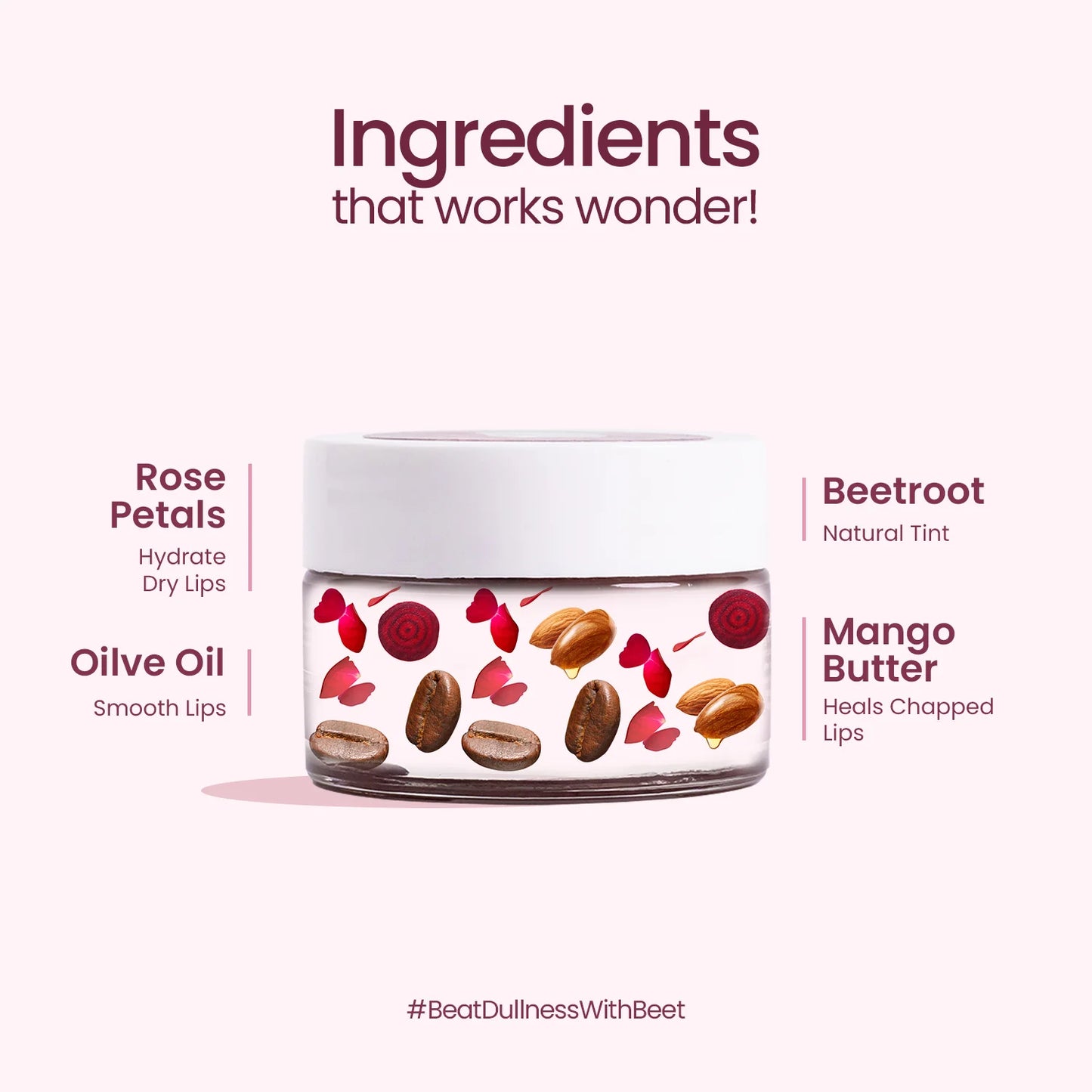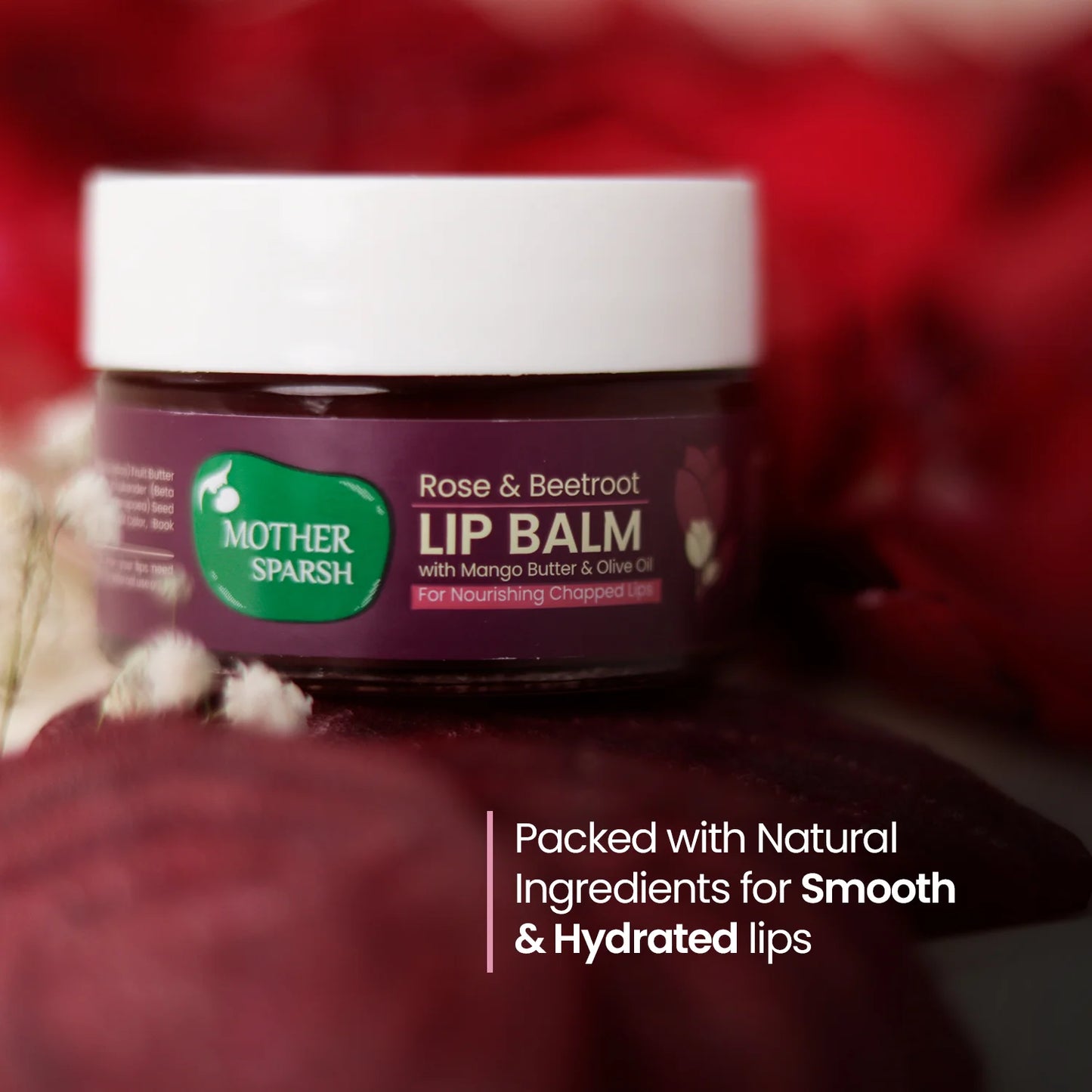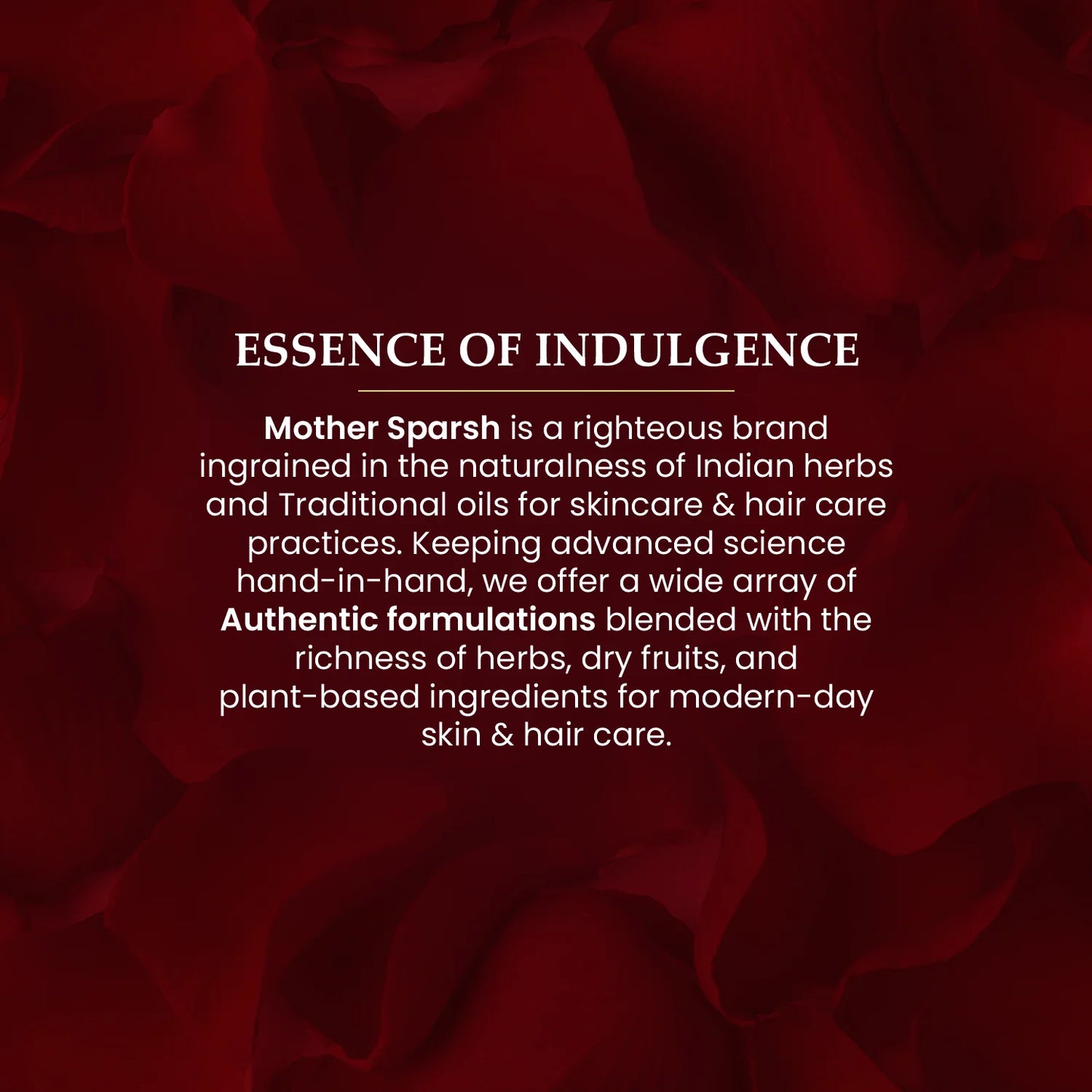 Because it beats dryness & gives you naturally Pink lips!
Fall in love with the enchanting beauty of Rose & Beetroot Lip Balm, formulated to give you smooth soft & beautifully plump lips. This little jar is filled with the goodness of enchanted roses, vibrant beetroot, luscious mango butter, and nourishing olive oil to give you a lip care experience like no other!
Feel the luxurious texture glide effortlessly, providing deep hydration and restoring the natural softness of your lips.
The non-sticky formula stays on your lips comfortably without causing any irritation.
How to use:
Apply Directly onto the lips throughout the day when your lips need nourishment.

*Use daily for best results.
| | Key Ingredient |
| --- | --- |
| 1 | Rose Powder |
| 2 | Beetroot |
| 3 | Cocoa |
| 4 | Fruit Butter |
| 5 | Mango Butter |
| 6 | Shea Butter |
| 7 | Flower Oil |
| 8 | Jaitun Seed Oil |
| 9 | Ricinus Communis Seed Oil |
| 10 | Perfume |
| 11 | Approved Colour |
Who can use Mother Sparsh Rose & Beetroot Lip Balm?
Mother Sparsh Rose & Beetroot lip balm is an antioxidant-rich lip moisturization formula made with natural ingredients to suit all skin types. ( We advise a 30-minute patch test on the inside of your arm before applying it on the skin to prevent allergic reactions)
How often should I apply this lip balm for softer and plump lips?
Apply this lip balm throughout the day as often as needed to ensure complete hydration and moisturization. For the best results, use it after exfoliating dead cells with Mother Sparsh Rose & Beetroot Lip Scrub.
Does the product contain any harmful chemicals?
No, Mother Sparsh Rose & Beetroot Lip balm is devoid of harmful chemicals. The natural formula with authentic antioxidant-rich ingredients helps cracked and pigmented lips to make them softer and brighter.
What are the benefits of Rose & Beetroot Lip Balm?
Mother Sparsh Rose & Beetroot Lip Balm is an authentic blend of antioxidant-rich ingredients. It treats chapped and peeling lips, imparts a polished texture to the lips, and makes them naturally plump. It also heals dark and pigmented lips and imparts natural brightness.
Can I use Rose & Beetroot Lip balm to treat Lip Pigmentation?
The presence of natural ingredients such as beetroot makes Mother Sparsh Rose & Beetroot lip balm an ideal product to treat pigmented lips. It treats pigmentation and prevents further damage from environmental stressors.
Best Before - Within 24 months from the date of manufacture.
Patch test for 30 minutes by applying product to the inner arm to rule out any allergic reactions.
Slight cooling and tingling sensation can be experienced due to the presence of essential oils.
Store in a cool dry place. Keep out of reach of children.
The product is for external use only.
Product Dimension: (LxWxH) 6x3.5x14
Marketed by :
Mother Sparsh Baby Care Pvt Ltd.
Plot No. - 303,Industrial Area Phase - 2
Panchkula, Haryana - 134113
24x7 Helpline : 0172-4102902
Email : info@mothersparsh.com
website : www.mothersparsh.com
Manufactured by :
Labs for Youth Pvt. Ltd.
Plot No : 244,
Industrial Area Phase - 1
Panchkula(HR)-134113